Online title loans are difficult to understand if you have not done your research. That's why you need to evaluate the different ways to get cash before you even think of getting a secured title loan. It's imperative that anyone looking for any type of loan understands all aspects of the loan rates and terms beforehand. They also serve a financial need for those who need a large sum of money and aren't eligible for an installment loan or more standard payday loan. Paying off your car title loan is often seen as a sign of economic freedom. Borrowers should only look into this type of financing if they can afford it. Once you're done with the monthly payments you can then use that money on your household budget. That way you can divert money to savings, make a down payment on a house, save for retirement or other investment needs.
A borrower may want to look into financial assistance if they are at risk of default. Anyone who falls behind can run into serious issues such as high interest rates and large fees. With online title loans you're not going to have a car anymore if you default!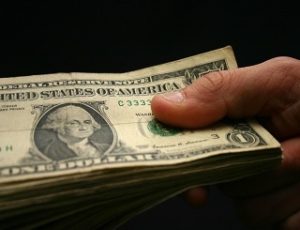 This means you won't be able to drive to work and you can lose your job! Borrowers need to treat pink slip loans like other high interest financial products. Much like payday loans, this type of financing can lead to long-term payments and huge amounts of debt. We always tell customers to review different funding options and compare the benefits. Only move forward with a title loan online if you're comfortable with the company. Ask a friend for cash, check with your employer to see if they can give you an early paycheck advance. Do whatever it takes to avoid a high interest loan. Financial problems come up when you least expect it, but look into other options first. Working with a vehicle equity lender should only be a last option and you need to pay off the loan in a quick amount of time.
The short term lending industry is a sector that collects $1.3 billion per year in fees and interest. Most cash advances will last a few weeks while an online title loan can last for months or years. The difference between these types of financing is that a title lender will take your vehicle if you default on payments. Businesses offering car title loans will provide a secured loan without asking questions. They will often look past your credit history or other financial liabilities. There are a few different types of funding choices with car title loans. Most companies will use the full market value of your vehicle to find out the amount you can borrow. Many of the larger companies in our List of Online Title Loan Companies will use Kelley Blue Book or other standard industry services to determine the vehicle's resale value. Even if you default or have your car repossessed you still have protection from the lender immediately selling your car!
Some of the largest short term lenders fail to mention what happens in case of default. In this situation, a borrower is unable to repay the full cost of their auto equity financing. A typical consumer has financed their vehicle multiple times with different rates and terms. People have little cash and the situation can spiral out of control. Worst of all, if a default leads to a repossession the borrower will still need to pay back the difference. This happens even if the borrower does not have use of the vehicle. For example someone can fall behind with a lender and not understand the seriousness of the situation. The title loan company has to wait a certain amount of time, but they can take the car to auction. Although the economy is improving, there are still people who face this situation day after day. In this case, they are better suited to look into an employer cash advance or seek help from a Government Agency that offers financial aid.
We no longer see the largest companies offering title loans with aggressive payoff terms. We always try to recommend products that have the quickest payoff time and lowest monthly payment. Of course, loan offers with the best rates are often going to be the hardest to get. You should only consider this form title lending option after you've tried traditional loan offers. The potential consequences of non-payment outweigh the benefits in some cases. All funding agreements require a paid-off vehicle as collateral for an online car title loan. The typical length of a payoff is 60 days and sometimes quicker if you prepay the loan in full. There's often a maximum APR that's based on the lending laws of the State. Installment lenders are not as regulated as those covering car title loans. This is a category which includes lending options like cash advance and payday services.
Online Title loans come with a high interest rate – Know the fees and terms before signing!
For this reason, some states allow a high interest rate on auto equity loans to reach as high as 80% per month. The monthly percentage, moreover, should not be confused with the APR that hits higher than what's allowed for auto title loans online.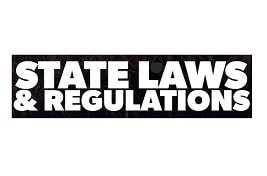 Topping it all is the fact that lenders are also allowed to charge fees for the loan. This is often the norm in other finance industries as well. Look at high interest car loans taking out with from a financial institution. This type of financing is often for borrowers with bad credit and is subject to State Usury Laws. The interest rates are often much higher when compared to an applicant with good to moderate credit. As car title lenders use auto-pay, they can move quicker than brick and mortar companies. Online title loan amounts will often start at $400, but they can run into the thousands for borrowers with enough equity. You can borrow more if there's enough equity in the vehicle. A borrower gives the online lender a free and clear title and hands over another set of keys as collateral. As well as high fees in the beginning, borrowers sign documents indicating when the title loans online are due. That is the base amount including interest to be paid within 30 days. The average amount financed will come with a rate of 36% or higher. Lending agreements with larger interest payments will lead to more defaults of online title loans. That's why it's always important to take bad credit and the vehicle's resale amount into consideration.