Having a poor credit history doesn't mean you can't be approved for short term financing. As you've no doubt read throughout this site, a clean and clear pink slip can get you money with very few questions asked. The downside is that it's going to cost you when you factor the amount you pay over the life of a car title loan. Most applicants with good to decent credit scores won't need to use their vehicle title as collateral for a secured loan. They can apply for low interest bank loans or get financing from an online installment loan company. You may hear personal loans have high interest rates and that's true. In reality, the finance charges are much lower than what you see with a secured loan where the lender doesn't check credit. That's why it's in your best interest to have good credit. The first step will be to get a copy of your credit report. Don't pay money to someone online to get your updated report. Spend some time and understand how to do it on your own! You can often pull a full copy of your credit score online in less than 10 minutes. Let's get into the different things you can do to improve your score.
You can avoid high interest loans with a good credit report!
Many people don't know where to start when it comes to fixing their credit history. They have years of late payments or defaults on credit cards. Others will have judgments and charged off credit cards. It's not the end of the world if you have one or two dents that affect your credit score. What you want to avoid is the snowball effect that occurs when you start to fall behind. Borrowers in this situation will sometimes give up on making payments and wait for the worst to happen. In some cases the worst scenario means a bill collector will reach out to you. Other times, a company that funds online title loans ill threaten to repossess your vehicle!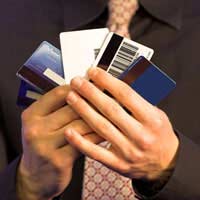 The dual hit of late charges and continued interest increases make it hard to make sense of the situation. If you find yourself in this situation it's best to take stock and set some goals. Do whatever it takes to continue paying on the most important bills. These items include your car loan, mortgage and other secured notes. The last thing you want is to have your house or car repossessed! We had a customer last month who was looking for the best online title loan offers as a way to pay her other bills. She wanted to find an auto equity lender that would allow her to use the full value of a clean and clear pink slip. That's not the way to go! Sure, she would get a lump sum amount when she handed over her car title, but it's not a long term solution. Online title loans are a last resort in a financial emergency. They should only be used when there's a viable financial plan in place. Write down everything that needs to be done so you know what you're dealing with. This includes coming up with a monthly plan to pay off aggressive creditors. Or get back on track with a payment plan and debt forgiveness. By getting back to current you can avoid late fees and hits to your credit reporting. After a certain amount of time there will be better lending options opposed to car title loans.
Be sure your online title loan company reports your monthly payments to the credit bureaus
It's on to the next step for someone who's come up with a plan and worked out deals with their creditors. Now it's time to fix your credit score. There are many online services that offer credit repair programs. We've found it's often best to do this on your own, as you can move at your own pace and save a lot of money as well. If you want to hire someone, we recommend doing what you'd do if they were a company that provides online title loans. Do research on their company history and check their online reputation. Do they have a long complaint history or bad track record? It's the same as if you were searching for car title loan companies.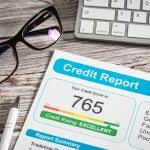 When looking for a decent online title lender you would first want to know the requirements and credit limits of each company. Do the same with your search for any other financial service you need. Take the initiative and be sure the company you work with is the best option in your state. As soon as you start to fix your credit history you should see some movement in your score. We can't tell you how many times we've seen someone who though they had bad credit. Turns out that many times these applicants were the victims of identity theft or general creditor mistakes. Verify all the information and numbers on your report. Have you had an auto equity loan or payday loan in the past? Most lenders will report on time payments to the three credit bureaus. Call customer service if you made payments and they don't show on the the current report. Little things like this can move the needle and bump up your FICO score. The goal here is to come up with a personal budget and viable financial plan. Ideally you can increase your FICO score and avoid the need for any type of car title loan service. In this situation you can turn to personal loans with lower rates than what you see with a title lender. However, if you have a financial emergency, it's good to know that with good credit the option is there to work with a bank or credit union. These rates and terms will be better than what you see with an online title lender and you can keep your vehicle!
Fix your credit for the long term and avoid having to work with a secured lender.