California has always been an outlier among the states that offer some type of personal loan. On one hand California is a progressive state when it comes to different types of loans offered. You can currently take out a short term payday loan of up to $255. As you would expect, interest rates are high with a cash advance like this. Most people who take out this type of loan would be best served to payoff the loan early to avoid the high APR that accumulates as each day goes by. California is a unique state as most lenders refuse to provide online loans for amounts between $255 and $2500. Reason being, the state has regulations in place which limit the amount of interest for loans between this amount. Most companies that offer car title loans have finance charges well above this limit. As of 2020, they won't offer loans between this amount as they're not profitable. With that, we see a few firms who provide online loans(both installment loans and car title advances) between these amounts. They are required by the Department of Business Oversight to keep finance charges under 36%.
As is the case in most states, title loan lenders write the bulk of their loans for amounts over $2500. The same as true in California for the obvious reason above.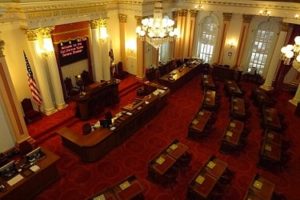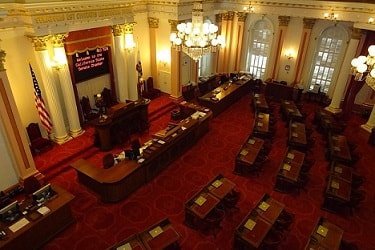 We don't know the exact numbers and data, but most companies focus a large amount of underwriting within this amount. Consider other factors that come with most secured loans, like the amount of paperwork and documents required by the underwriting department. When you see that companies make more money for the higher loan amounts, you can understand why they go for $2,500 and above. Another provision is amounts over 10k. In most cases these dollar amounts aren't regulated, that includes installment loans and of course car title loans. But we don't know what's going to occur over the next few years.
Stay tuned to what's happening with car title loan regulations in California
Regulatory changes have always been a reason in determining the future of title loans online. Many states no longer allow short term borrowing like this. Others have restrictions in place which limit the amount of collateral you can use for funding. As we approach 2020, there promises to be more legal changes that further limit the amount you can borrow. Take the Golden State for example. A few months ago, there were many bills on Assembly floor which involved car title loans. Senate Bill 771 and Senate Bill 482 were seeking to reign in installment loan companies. The bills were also looking to regulate firms that allow consumers to use their vehicle's as collateral. As of 2020, those bills are either dead or tabled for this legislative year. AB 539 promises to bring significant changes to the lending industry. This Assembly Bill has passed all legal committees as of the time of writing.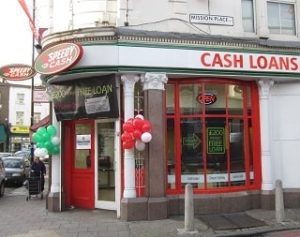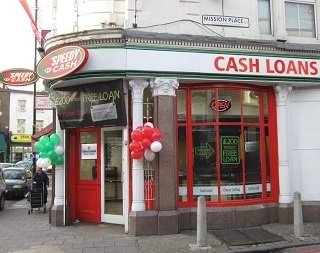 It's currently scheduled for an assembly vote in a few weeks and it's difficult to tell what will happen from there. Simply put, this bill would completely change the short term lending industry. As currently constructed we would see this bill eliminate most loans that for amounts up to $10,000. It would curtail any type of borrowing with interest rates above 36%. A casual reader would see this and think that any company should be able to survive by providing pink slip advances with a rate below 36%! After all, most credit cards are capped at 36%, and they're talked about as charging huge finance charges. This line of thinking does not take into consideration the huge amount of risk most companies deal with. Online auto title loans don't always take into consideration whether someone has bad credit. That means they're looking more at equity in the vehicle and whether someone has the ability to pay back a car title loan in full. Further, we know of a huge amount of fraud in from scammers who apply for online title loans. All it takes is one consumer to get a high dollar loan only to commit fraud by lying on the application. Other times, a borrower will take a vehicle across the border and the auto title lender is out the full amount of cash they lent.
It will be interesting to see what happens to providers of car title loans and other financial institutions over the next few months. Not just in a few select states on West Coast but all across the country. We've heard new laws being discussed in Arizona and Ohio which would further limit the amount of money someone can borrow. As we've seen with the political climate in other industries, we can expect a further move to the left in CA and an increase in regulations. The problem we foresee if this bill becomes law is a complete lack of lending options for applicants with limited choices. Most reputable companies that provide title loans online in California have already come out and said they would cease to provide funds with a rate cap in place. They claim it would be a financial disaster and would no longer finance loans. In their place we would likely see unlicensed companies that aren't regulated by the DBO. Online offshore lenders who fund car title loans would not be subject to State regulators. This includes tribal companies who claim to have sovereign rights and would not be subject to an individual state's lending requirements. It will be interesting to see what happens in this type of financing scenario. We expect to have a better understanding of the situation withing a few months, stay tuned!