Thinking about getting a car title loan, but don't want to undergo a vehicle inspection? While most auto title lenders require vehicle inspections, not all do. As online lending has expanded and become more common, some lenders now offer options to apply entirely online without needing to inspect your vehicle. It's important to point out that you have a better chance of getting approved when someone verifies the vehicle; these types of companies are rare. But you can sometimes find a lender that will work with you and bypass an inspection. So, how does it work, and should you get one? Here's what you need to know.
How Online Title Loans With No Inspection Work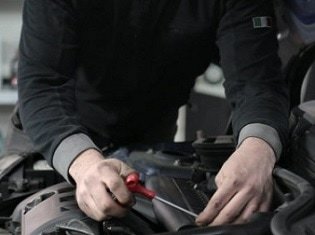 Short term lenders compete against each other for your business, and there's more demand than ever. To make the loan process easier and get ahead of the competition, some lenders (mainly those online) offer their pink slip loans without requiring an inspection of your vehicle. But how can they hand over cash without physically seeing your car? Vehicle inspections are not only tedious for borrowers, but they can also hold back lenders from extending the volume of loans they want to lend. In some cases, lenders can see delays of days or even weeks in getting an application processed if they have a backup with the inspection process.
Companies need to hire an expert to evaluate the condition of their car, and all those small expenses add up. An alternative route that some lenders have taken is to skip them altogether and ask for other information such as:
Basic information about your car
Several photos of the car/possibly videos
Vehicle history report
A valid car title in the borrower's name
Proof of income
A government-issued identification
Proof of residence
Proof of insurance on the vehicle
Lenders gather as much information as they can from a distance to assess your vehicle's value. These details can give them insights into your vehicle's condition and personal financial situation that they otherwise may overlook with a quick inspection. You can often send photos of the above documents using your smartphone so you don't have to leave your house. Further, some lenders even offer financing that's based on the title loan laws by state. An auto title loan without an inspection sounds like a win-win, right? Well, here are the pros and cons you should keep in mind.
Pros Of A Title Loan Without A Vehicle Inspection
The most significant advantage of title loans without vehicle inspections is the convenience factor. Removing that requirement opens the possibility of applying for a fast approval title loan online. You can get money in your hands fast, similar to the process of an online unsecured personal loan. Other advantages include a lower level of scrutiny when assessing your vehicle's value which may result in a higher loan amount. You don't have to be physically near a lender to get the cash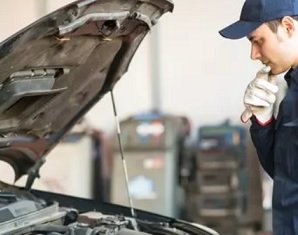 . This gives more people access to quick money from auto title loans.
Cons Of An Auto Title Loan With No Vehicle Present
The main drawback of auto title loans without a vehicle inspection is that they present more risk for the lender. As a result, you will likely have to undergo a credit check and may face stricter income requirements. If your credit or income is in terrible shape, they could impact your ability to get approved or could lower the loan amount you can get.
Additionally, if you arent very tech-savvy, submitting all of your documents online or via a mobile device could be challenging. You also run the risk of getting less money than your car is worth due to the higher risk associated with a secured loan without an inspection.
Is a title loan without a vehicle inspection right for me?
Online title loans from a lender that doesn't require vehicle inspections can be a great fit for some, especially if you are web-savvy, have fair credit, and need money fast. Online lending can make your loan process much easier while speeding up your time to funding. You may even find a brick-and-mortar car title loan lender willing to lend to you without verifying the vehicle. However, this is not very common.
If your credit isn't great and/or you don't feel comfortable getting a title loan online, the better bet may be a traditional store-front lender even though they mask to look at the vehicle. Further, if you can't get approved with an online car title loan lender, you may have a better shot in person as they can appraise your car, lowering their risk. While skipping the vehicle inspection in the vehicle equity lending process certainly has its advantages and will be a great fit for some, it does make it more difficult to get approved and can make the loan more expensive.
What are the odds I get approved for a title loan without someone inspecting my car?
Vehicle inspections are required by most lenders, but there are some title loan lending companies in our directory that allow you to get cash without an inspection. Over the past few years, we've seen some online-only lenders extending car title loans without them. However, you may run into stricter credit and income verification requirements. It's often best to determine what monthly payments and payoff range to expect before you apply. Get a few different quotes from direct lenders and input that information into our car title loan calculator to find out what your options are.