There are literally dozens, maybe hundreds of companies that provide car title loans. How are you supposed to find the best lender out of all those different options? The solution is to take it one step at a time and ask questions all along the way. The key to finding the best company is knowledge. Once you've done research on all the different loan options, and terms, you should have no issues picking a company that matches your needs. It may get to a point where you've narrowed down the search to two or three different title loan companies. At this point, we can assume all the lenders are qualified to earn your business, and they are all properly licensed and regulated. Now you'll want to follow a few steps to make the right decision and pick the best title loan company.
You have many choices when it comes to choosing a car title loan company!
The internet makes it easy to compare and research different companies. But you also need to understand there are many companies in different states that offer title loans online. While this makes the loan procedure quite quick and hassle-free, it can make a few of us anxious or suspicious. This is because borrowers want to be convinced the online lender is reliable. Most will do this before applying for an advance against the collateral in their vehicle. The biggest reason is the fear of fraud that is common online. Borrowers need to find a car title loan lender with a good reputation and excellent customer service. They need to demand no extra fees or tough clauses of repayment if the loan falls behind. You can find a reliable lending company with the use of a few tips.
Consider An Online Title Loan Company To Get The Best Rate and Payoff Term
Most lenders now have a way for you to fill out an application both offline and online. But some online lenders will have better rates than what you see with a company near you in your city or neighborhood. You would not like to hand over the title of your vehicle to anyone.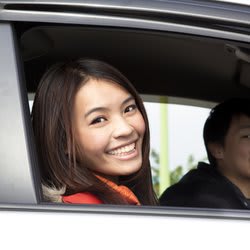 We recommend anyone who's looking for financing to search and proceed with caution. This has several requirements to be met. First, complete all the paperwork as required by the law and make copies. Ask for documents signed by both parties before picking up your cash. A legal car title loan company will always insist on taking this action. Another aspect to consider is how many lenders to choose from when you start the application process. We get this question a few times a week, and it's the topic of our most recent article about borrowing. We thought it would be best to touch on the many aspects of why it's important to apply with more than one title loan company.
Most online title loan companies will want to know your vehicle info and VIN number. You can often locate the VIN by looking at the bottom of your windshield. In case you did not check your pink slip or do not have the original papers, your regional Department of Motor Vehicles (DMV) can assist you. Most lenders will want to verify the pink slip is associated with the automobile you use as collateral. As per the state in which you are residing, the DMV may provide a list of companies offering car title loans completely online. That should get the application process started for more people, assuming there's an active pink slip!
Avoid Getting Ripped Off By An Unlicensed Title Loan Lender
All providers of car title loans online are not the same. Don't believe all good that they say or accept any pleasing offer they make. Whatever you hear about the company, be sure to look up information online and ask friends for their experiences. Check their lending information by looking for customer reviews online on genuine portals and forums. One option to consider when comparing lenders is to use our directory of car title Loan companies. With this database, you're presented with dozens of companies that fund title loans online. It can take hours to scan the internet for a lender, but you can settle on a company from this list within 30 minutes. That way you can make an educated decision and compare the benefits of each company listed.
Reading the reviews put forth by other customers is helpful and can save time when compare car equity companies. Be sure to check out the feedback on sites other than the official site of the car title loan company. It helps to check the company's reputation with national agencies that offer different benefits such as online title loans. Doing this can tell you whether the company is genuine and popular for auto title loans online. Moreover, it is beneficial to compare the promising lending companies. The factors include the loan amount, the rate of interest, processing time, customer services, and finance terms. Such analysis is likely to assist you in the short run while determining which title pawn company is the best fit.
Read the Fine Print before Applying With A Car Title Loan Company
An online lender will provide disclosures to read before you sign off on a loan.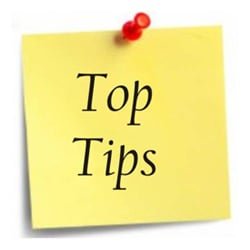 By reading this print, it becomes clear whether the lender is providing the title pawn offer that you need. For example, do they provide the funding terms for a few days or 30 days? Find out about the cap on the amount it can offer for your car title so that you know whether you will get enough to pay off bills and other expenses. Further, know about the company's payment plan, as many have short duration limit and penalty on delayed payments. You should choose equity financing as there's less of a burden for late charges.
Be on the lookout for financing terms that will increase the interest rate in case of a delay in payment. Find out the procedure for calculating the interest as well as the period for which it is calculated. Remember, once the loan issues the lender will take possession of your pink slip. Most contracts stipulate that even one month of missed payments is enough to repossess the vehicle. It's often the case where you can fall behind 30 days and not risk a repossession. But that's not always the case in states like California and Texas. This is because title loan lenders are not answerable to usury laws due to which they may charge higher interest. Be sure to know who the lender is before signing off on the contract and handing over your pink slip. There are many ways to research title pawn loans and individual lenders. Residents of California should start with the State's Department of Business Oversight. This resource will break down recent incidents that involve car title loans. If a borrower feels comfortable getting past that stage it will be best to then choose a lender. There are many financial resources that should help you choose a secured lender.