Have you ever shopped around to see which banks and credit unions have the fastest payout times for their loan products? If so, then you should do the same whenever looking for a car title loan provider. Look into the different rates of interest and fees they charge. Besides checking rates you definitely want to ask these two specific questions:
How do I get my funds?
When can I expect cash after getting approved for a title loan?
A lot of consumers don't realize that those two questions identify the biggest differences between car title loans and lines of credit. For example, a loan means you get a lump sum and often within hours or days of applying and being approved.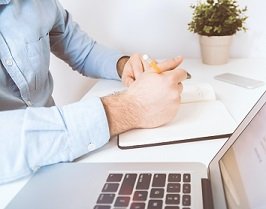 A line of credit means you get a pool of funds you can dip into. But it can take several business days for the deal to be completed. With a vehicle equity loan, you get that lump sum, and often it is the same day that you are approved. Some lenders may even do same day turnarounds on your application. Meaning you get the money the day you apply (if approved and if the application is submitted by a certain time of day). As you can see though, there are a few "ifs" in the equation.
First Meet The Underwriting Qualifications And Get Approved
Online title loans are often used by borrowers who face an immediate financial challenge.  Usually they are also a bit shaky where credit scores are concerned. It is why they often opt for a secured loan versus the prolonged personal loan route.  Be sure not to compare this option with those who take out a payday loan though.  Most cash advance services will not require collateral and you'll see why when you look at the total interest charge that comes with that type of loan.  However, everyone who borrows money (no matter what kind of loan) has to first qualify.
For an auto title loan, it usually means:
You have to have a vehicle that is lien-free, i.e. a clean title or even a salvage title
The vehicle has to have value that the lender can count on if you default on the loan
You have to be able to show you can repay the loan
You may also need a bank account into which those funds are to be deposited when you are approved.  You could save money if you do an auto pay arrangement on the loan, too. As always, make sure the account is with a Federally Insured company.  After that, the lender's Underwriting Department will evaluate the application and extend the offer to provide the loan. It does not ever go "active" until the borrower (you) accept the terms offered.
Do you have to go to a brick and mortar storefront to make your application and get the funds?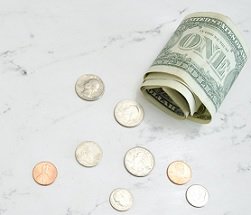 Those who want to apply can find many reputable lenders offering online application processes. This allows you to submit the information through a secure online portal at the finance company's website. It is that part of the process that can allow such a rapid turnaround time. As the information needed goes to the team that will review and approve or decline the application. Once approved, and you accept the offer or terms, you may be able to get the funds within a day or two, and as noted the same day may be possible. For the longer delivery options, you may choose from a cashier's check to be mailed to your home or an EFT (wiring) the money to you or a bank account. Some may ask you to apply online and then head to a real-world storefront to pick up the funds in cash.
It's not ok for an online title lender to delay your approval
Why might an online title loan provider cause a delay in giving approval? There are a few reasons that you may not get the funds on the day you apply or within a few days afterward. These include:
You are using a salvaged vehicle title – This may cause the Underwriting Department to do a bit more research about the value of the vehicle. A salvage title can cause a delay of a day or two and possibly lead to a denial if it lowers the vehicle value.
You may not seem capable of repaying – The job you have or the income you show may seem inadequate to meeting the terms of the loan. After all, the interest is a bit higher and the repayment periods much shorter (i.e. the payments due are high). We all know there ways to get back on track if you fall behind on credit card payments. We recommend to take the same approach with secured loans as well. Even if you're denied because the lender is concerned you can't make payments, it doesn't hurt to reach out to the underwriter. Let them know about your current financial situation and address any missed payments or bankruptcies in the past.
Your vehicle's title is not "clean" – You will be ineligible for a loan if there is a lien against the title. It is wise to double check this before you take the time to fill out the online application.
Take some time to get the documents you will need – the title, details about your income, and your ID. Then, go online and look at the terms the auto title loan company's offer. Most show you how long you must wait to get money and explain the options for receiving them. Work with those that can meet your needs and be sure to make payments in a timely fashion to prevent any delays the next time you use a title loan.