Car title loans have been offered to borrowers for years in Missouri, and they've recently become more popular as it becomes harder to qualify for unsecured personal loans. With a Missouri title loan, a qualified borrower can access up to $20,000 by using a vehicle's title as security for a lending offer. You don't need to show a good credit history, and you can get your cash much quicker than you may get with personal loan providers. Consider that a bank lender takes 3-6 days to process and fund an unsecured loan, while an online car title loan company in MO can do all that in less than one day!
Are There Restrictions Or Laws In Missouri That Regulate Online Title Loans
Yes, there are some limits on lending terms and funding amounts, but compared to most states, there are minimal restrictions regarding online title loans in Missouri. The Missouri Revised Statutes state that interest rates are limited to 25% per annum, and the minimum loan term is 30 days. There are limits concerning the maximum title loan amount; sometimes, those caps are $5,000. Other restrictions are on a case-to-case basis and you may encounter limits when it comes to penalties, fees, and other lending rollover restrictions in MO.
How To Get A Same Day Car Title Loan In Missouri
The process for getting a Missouri title loan is pretty straightforward. We have an online application form that doesn't take more than 10 minutes to complete. After completing the lending form, a customer service rep will contact you within minutes to discuss the details of your loan offer. If everything looks good and you read through the terms, then you must sign the contract and hand over your car title as collateral. That's it! The money will be transferred into your account within 24 hours or you can even pick up the funds at your earliest convenience if you live in Kansas City or St Louis!
Do I Need Good Credit For Instant Approval With Missouri Title Loans
No, good credit is not required to qualify for Missouri title loans. Many people who turn to car title loans do so because they have bad credit or no credit. This lending option is perfect for those who need quick cash but can't get it from traditional sources like banks or credit unions. As long as you own a vehicle with a clear title, you should get money for your car's title in less than 24 hours!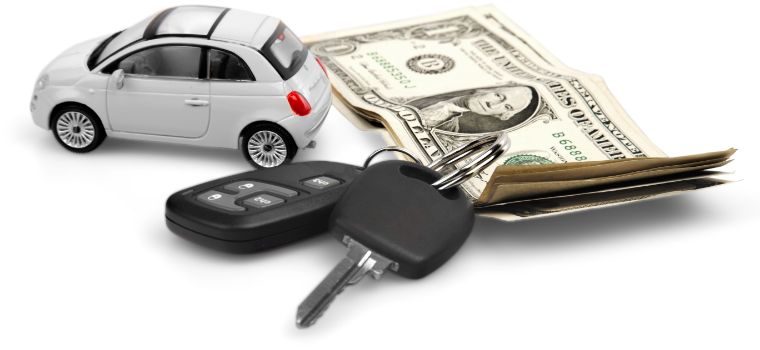 What Are The Benefits Of Taking Out A Car Title Loan In MO?
Many benefits come along with taking out a MO car title loan. First and foremost, the process is speedy and easy. You can apply directly with Car Title Loan Lenders online and get notified about your loan approval within an hour or less. Some companies can even get you cash right after you get approved in person. This is possible for large cities like Kansas City, where you can apply directly online and then get your cash at a local location!
Other lesser known benefits of title loans in Missouri include that you can still drive your car while making steady payments. There's no standard credit check, which is great news for those with bad credit. Finally, many title loan companies offer flexible repayment options so you can choose a plan that works best for your budget and needs.
How To Get My Vehicle Inspected When Applying For Missouri Title Loans
First, you must find a title loan company that offers vehicle inspection services. Once you find local companies in MO that offer this service, schedule an appointment with one of their inspectors. They will come to your location at the appointed time and inspect your vehicle to determine its value. Once the vehicle inspection is complete, they will give you a report detailing your car's value. This information will determine how much money you can borrow against your vehicle's value.
Keep in mind that not all title loan companies offer vehicle inspection services. If this is the case, you may need to take your car to a local dealership or body shop to appraise it. Once you have an appraisal, you can move on to the underwriting state. At this point, it should take less than an hour to get a final funding decision on a Missouri title loan!
Can My Vehicle Be Repossessed With A Title Loan In Missouri
If you default on your loan payments, your vehicle could be repossessed. This is one of the risks of taking out a car title loan. That being said, you can always avoid defaulting on your loan. First and foremost, ensure you only borrow an amount you can realistically afford to repay. Secondly, work with your lender to create a repayment plan that fits your budget. Finally, try to make payments early or ahead of schedule. Doing so will help limit your interest and help you pay off your loan faster!
What Happens If I Can't Repay My Missouri Title Loan?
If you can't repay your loan, the first thing you should do is contact your lender. The majority of title loan providers will work with borrowers who are having trouble making payments. They may help to set up a payment plan or lower your interest rate. This will give you some breathing room and make it easier to repay your loan. If you're still having trouble after working with your lender, you may need to consider other options like a refinance or contact the State of Missouri for help or guidance with a repo.
No matter what, you mustn't just ignore the problem. Not making your required payments could eventually lead to your vehicle being repossessed. If you're struggling to pay down a vehicle equity loan or even make monthly payments, contact your lending agent and see if they can assist you.
Missouri Title Loans – How To Apply & Get Approved Fast
Now that you understand Missouri title loans, it's time to apply! If you have all the documents together, you may be able to complete the lending form in minutes. You can apply online with Car Title Loan Lenders USA or by phone at 866-515-9866. Once you've submitted your application, a loan representative will contact you to discuss your options and answer any questions you may have. They will also arrange for a vehicle inspection if one is needed.
You'll be approved for a loan and given a payment schedule if everything looks good. You will sign off on the contract and finalize any additional documentation. Once that's completed, the loan proceeds will be deposited into your bank account, and you can use it however you see fit!