Oklahoma is a great state to live in, but when times are tight, it can be tough to get cash in 24 hours for emergency expenses. One option that's becoming more popular is a car title loan that uses the equity available in your car as security for a cash loan. With a secured vehicle equity loan, you can use your car title as collateral to get a fast loan, often on the same day you apply.
In Oklahoma, title loans are regulated by the state's Department of Consumer Credit. There is no maximum loan amount, and the minimum loan term is 30 days. There are no restrictions on how the cash proceeds can be used, and most borrowers can qualify with a paid off pink slip.
Requirements For Auto Title Loans In Oklahoma
To get a car title loan in Oklahoma, you'll need to show a paid off title for your vehicle. You must own your vehicle outright, and there can be no liens or encumbrances against it. You'll also need proof of income, residency, and a valid state ID or license.
Once approved for a title loan, you'll sign a loan agreement and hand over your title to the lender. The finance company will place a lien on your vehicle and give you the necessary cash. You'll make payments on your loan, plus interest and fees until it's paid off. Once the loan is repaid, the lender will remove the lien from your title and return it to you within a week or less.
Title Loans in OK For Borrowers With Poor Credit
A great component of secured title loans is that they're designed for applicants dealing with all kinds of credit issues. Some people are looking to borrow more than what's common with an installment loan, and that's possible here by using your car as collateral. Others have no chance of qualifying for a personal loan because of their bad credit score and will turn to an Oklahoma title loan company that doesn't underwrite their loan based on recent credit history. You don't need excellent credit because these are secured loans, and the vehicle is used as collateral. This lowers lenders' risks, allowing them to approve more borrowers. The only time your poor credit score can be a concern is when it comes to the interest rate you'll be charged on your online title loan.
If you have bad credit, you may be charged a higher interest rate than someone with good credit and that's one negative that comes with secured loans, as the rates can reach 100%! However, car title loans can be a bit cheaper than other types, such as payday loans, so they can still be a good option for borrowers with poor credit scores.
Apply Directly With Title Loan Company In OK
People always ask us, should I apply for title loans entirely online or with a company that provides direct funding near me in Oklahoma City? The answer is entirely up to you, as some people prefer the convenience of online title loans while others like the personal service that comes with working with a direct lender.
No matter your choice, just make sure you're dealing with a reputable title loan company. You can check out their online reviews to see what other borrowers say about their experiences with different equity lenders. You can get access to cash quickly when working with a local firm. Compare the funding time of 2-3 days with an online service that sends cash straight to your bank account versus a local company in Oklahoma that offers cash pickup in one business day!
When it comes to getting title loans in Oklahoma, there are a few things you should keep in mind. First, understand all the requirements and terms before signing any agreements. Second, be aware of the high interest rates charged on these types of loans. And finally, only work with reputable companies to avoid any problems down the road.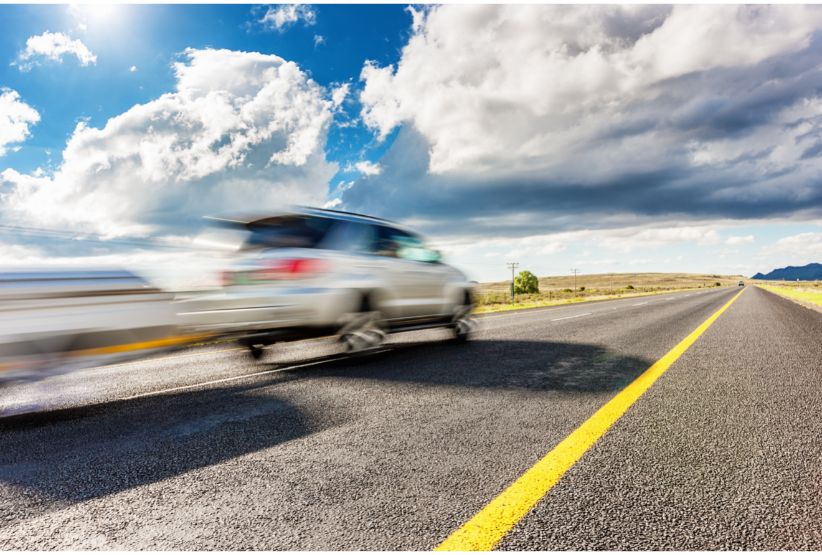 How To Find The Title Loan Value Of My Vehicle In Oklahoma
The easiest way to find out how much cash you can borrow is to first see what your car is valued at and then determine how much equity you have. To do this, you need to find your vehicle's resale value is in OK. Numerous online services will appraise your car based on its make, model, and year.
Once you have the KBB value, you can subtract any outstanding loan payments from this amount. This will give you your title loan equity. For example, if your car is valued at $7,000 and you still owe $3,500 on your loan, then you have $3,500 in equity. You could borrow up to $2,500 with car title loans in Oklahoma.
Title Loan Amounts And Estimates To Consider In Oklahoma
Remember that title loan companies will also consider other factors when determining how much cash to lend you. This includes your income level, employment, and how much money you bring in each month. Of course, the collateral you bring forward is the most important factor that sets the funding amount, but other factors will influence this.
You can also check with a few different online companies in Oklahoma to see what they would be willing to lend you and inquire if they offer refinancing options or help pay off title loans. Each company has its process for determining the title loan value of a vehicle, so it's best to get quotes from a few different lenders before making a decision. It never hurts to play each company against the other and some firms in Tulsa will offer higher loan amounts when you show quotes from other companies.
When you're ready to apply for auto money title loans, ensure you understand all the specifics of your loan contract and funding amount. Be aware of the high-interest rates charged on title loans without seeing the car. For those in Tulsa and Oklahoma City, take some time to evaluate the quotes and estimates you receive from competent lenders.