You have many choices when it comes to getting an online title loan. The amount of companies and overall funding options seem to change multiple times a year. As an example, in the last two years we've seen many finance companies exit the lending industry. We've also seen states and the federal government increase regulations on firms that offer secured loans. There used to be many large companies that provided pink slip financing. But now they're out of business because of increased regulations. It seems that increased scrutiny on the lending industry has resulted in a decrease in lenders. We went from over 44 states that allowed you to use your vehicle as collateral for a loan to around 25 currently. As we check back on these numbers, we're reminded there will always be changes when it comes to most financial products. For example, most mortgage lenders and bad credit lenders that are around today were not in business a few years ago. This is no different from what we're currently seeing with auto title loan lenders. That's why you need to know what companies are actively funding loans and what loan options are currently available. Here at Car Title Loan Lenders USA we're proud to feature our updated list of online title loan companies. With this directory you can get up to date information and updates on dozens of different lenders.
The many recent lending changes have made it harder for people who need cash to pay for emergency expenses. Right now we can assume that most people who apply with an online company are doing it to meet urgent financial needs. These people are unable to get a bank loan. Most have no chance of getting an installment loan with reasonable interest rates.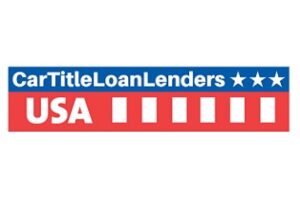 In most cases, your options for an instant cash loan are limited. They can take out an online payday loan or drive around and look for a local lender in their neighborhood. It's not always a given that people searching for a title loan online even need that in the first place. There are many instances where people think they need to use a pink slip for collateral. When it's actually best for them to take out a cash advance or borrow money from a friend. Now, if someone is searching for a high dollar personal they're likely to choose an online title loan over a cash advance. Payday loans are usually only issued from $200 to $800. Anyone who's looking for an online loan will pass on this low amount if they're looking for an amount of $2,000 and up.
Car Title Loans can be easy to find – just look online!
Here's the most important thing to remember when you first read through this guide. Online title loans give people the chance to borrow an amount that's equal to what their vehicle is worth. If a person has a vehicle that's worth $50,000 they can borrow at least $25,000 and sometimes even more in certain circumstances. All the direct lender wants is to be sure they can recoup the loan if the consumer stops making payments. Of course, this is the worst case scenario for the borrower and it's often discussed during the online search for a loan. The car title lender will typically sell the vehicle if someone falls behind on their payments. They will then put the proceeds of the sale towards the remaining loan amount. Anything left over would then be given back to the consumer. Most people won't end up in this situation. Reputable companies that offer online title loans will generally work with you if you fall behind on a loan and work out a payment plan. There are options on the table that may change this process moving forward. There is car equity financing in process and funded throughout the country. That's why it's so important to stay on top of the most recent changes to title loans online. On any given month there are dozens of bills and laws passed which create huge changes to lending rules in any state. This is another strategy to remember when picking among dozens of lenders. Someone that knows the current legal standing of the title loan industry in their state will have better information.
Use our lending guide to put a financial action plan in place. All the way from when you start looking for a loan to when you're approved. There are so many ways for a lender to take advantage of someone who doesn't know the ins and outs of the qualification process.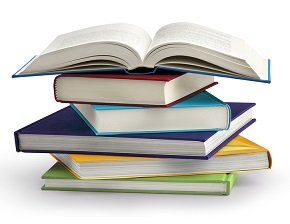 Did you know a title loan company can sell your vehicle in a few weeks? This occurs after you fall behind on your monthly payments. Not only that, they can also make it very difficult for someone to get their car back once it's been repossessed. This situation will cause the borrower to have bad credit. But it will also leave them without a vehicle. It's imperative to know your rights before you start the process of applying. Did you know that Las Vegas sets a limit for the minimum amount you can borrow? That means someone can find a collateral financing company ready to offer $100 if they qualify. That's assuming they don't have any past bankruptcies or repossession. Remember, an informed consumer is the best consumer. We made this site to save our visitors time and frustration when it comes to searching for a lender.
Where can I find a company that offers online title loans? Use our database!
One thing we noticed when surveying past readers is the fact they didn't ask enough questions of prospective lenders. This is the most overlooked aspect of the auto equity process that can be fixed. Most sites that "offer" online title loans are in the business of selling information. There's no way around that fact. It's no different from a mortgage broker or insurance broker. They will sometimes leave out important facts or twist their words to tell you what you want to hear. Don't let this happen. Dig into the fine print of the contract you're about to sign. If they keep talking about the benefits of car title loans ask what the negatives or drawbacks are. This will throw them off their pitch and give you a bit more control throughout the process. Another factor to consider is that most consumers will apply for online title loans versus going with their local lender. This is fine but sometimes makes it difficult to have a one on one conversation. Don't let this fact stop you from getting all the answers. Call the company if they have a phone number listed! Some companies that operate entirely online even have a live chat option. This is great because you can get all your answers in writing and be satisfied knowing that you spoke with someone.
The amount of legitimate lenders near you may change soon.
We hope that everything mentioned above will help you search for a provider of online title loans. Anyone who made it this far in the article should be confident in their strategy to find and lock in a car title loan. We also recommend all online applicants do a budget and cash flow worksheet to better manage their finances. This way, there is less of a chance that you find yourself in a situation down the road where an auto title loan sounds appealing. There will always be people who don't have the option of choosing a low-interest bank loan or installment loan over a secured loan. Don't be that person. Besides a budget worksheet, we also recommend documenting each lender conversation. It makes no difference if the lender is local or instead offers their services online. By documenting your conversations you will have everything in writing. Written verification protects everyone if there are issues in the future. The information kept from your online title loan search process should only help.