A title pawn allows you to borrow a large amount of cash without going through the normal process you would expect for an unsecured loan. Most title pawning companies won't require good credit, and you can expect a much quicker application process when you use a paid off vehicle as collateral. In some scenarios, depending on the state you live in a title lender may require you to hand over the actual vehicle as collateral for the loan. This is different from a typical car title loan, where you only need to hand over the pink slip and can keep driving the vehicle.
How To Know If A Car Title Pawn is Right For Me
Before deciding you need a title pawn, you must know what can happen if you fail to pay off the debt in the requisite time, should you default on the loan.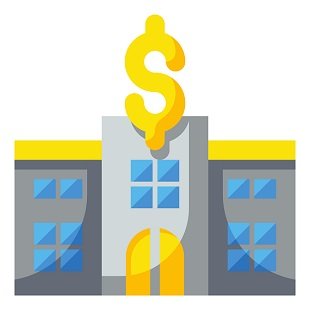 A default can lead to repossession of your car and even extra fees for the lender to process and sell your car at a vehicle auction. If you think you are a candidate for a title pawn, then it's up to you to make the decision about getting a collateral loan. These equity loans have very few requirements for credit and you can reestablish your credit history with timely payments to your lender. A good way to do this is with a credit card from a major issuer. Use it sparingly, making sure you can pay it off in full in order to avoid interest, and promptly.
You will know a title pawn is right for you if there is not much worry about the credit implications and the need to drive your vehicle. Some of our customers wonder if a good credit score is a requirement for title loans, but ultimately it comes down to what you can afford and how much you can pay each month.  If there is a need for short term cash to handle some type of emergency, then go ahead with a title pawn or even an online title loan. Otherwise, look at other less intrusive ways of borrowing where you can retain possession of your vehicle with a pink slip loan.
Approval Requirements To Pawn A Car Title Online
There are always strict terms and conditions that must be met in order to qualify for any type of loan, be it a title pawn or a more traditional car title loan.  But in comparison to other alternatives, using a vehicle as collateral for a loan gives a borrower much freedom when it comes to what's required. Instead of having to submit paperwork about previous loans and credit reports to verify your credit history, you will often only need to fill out a one or two-page application. This means you can often expect to qualify and be approved for a title pawn loan or a vehicle equity loan within 24 hours. Your credit report will sometimes be checked, but rest assured bad credit is not a deal breaker and it's common for most people who apply to have poor credit. You'll need to verify and show identification and current job history and most lenders will want to do some type of vehicle inspection.
What Are the Benefits Of An Online Title Pawn
There are some persuasive arguments for taking out a title pawn online as a last resort option. One of these arguments is that you can borrow money quicker than you would expect with a personal loan lender or even a traditional title loan company that requires more paperwork.  Online pawning companies retain possession of your vehicle and that type of collateral is really all they need to fund your loan. Compare that to a typical personal loan where the lender needs to underwrite your credit history and ability to pay back the loan on time.  Some traditional loan companies can take weeks or even months to fully underwrite a loan while title pawning can be processed in one business day.
Another argument for using a title pawn as a last resort option is that it may be difficult for certain people to even qualify for this loan if they do not own their own car. The value of the car as security varies and varies very quickly. If you try to apply for a high loan amount and have equity in the car, you may be turned down with a title loan. There are still ways of borrowing money with cars, even if the car title is on the back of the vehicle. These loans are ideal for someone who needs emergency cash while at the same time doesn't need to keep driving their vehicle.