Title Loan Lending Locations In The US
Are you struggling to find a local lender that offers title loans in your state? We know how frustrating it can be to find a qualified company that provides loans near you. Many title lending services offer online loans and other companies that only work with walk in customers. Besides that, each state has different title loan laws, and you don't want to waste time applying for a loan if they're not even allowed in your state!
Why not make things easy on yourself and get started with Car Title Loan Lenders USA on an online application? We have multiple ways for you to apply for an equity loan, and we can get everything started online. After that, we'll start underwriting your loan information and find a qualified lender in your state. So go ahead and start on an application for an online title loan directly on our site. Or you can use our comprehensive lender directory to find a title loan company near me. We also feature state-specific lending pages where you can get more information about what you need in your location and start on an application. Check out the map of the US below. If your state is highlighted in darker blue, we can help you. Click through to the page for your state to find out more about car title loans online near you!
Title Loan Coverage In 29 States
Is your state "highlighted" in the map above? That may be good news as it means title loan offers are available for you. Car Title Loan Lenders USA works with local companies throughout the country, and we know what the requirements and financing options are with the lenders near you. Go ahead and click through to your respective state to inquire about how much you can borrow. It's entirely okay to apply online and you'll only need to meet with your lender to sign the contract and finish the vehicle inspection.
Lending Options In All 50 States
Finding a collateral lender near you may be difficult if your state is not "highlighted" in the map above. That doesn't always mean you can find a company offering title loans. Even if there's no specific link to your state, feel free to apply for a title loan completely online and we'll see if we can help you. Some states outlaw all types of short term loans. In that case, it may be best to apply for a personal loan or contact your local bank and see if they can offer a cash advance or installment loan.
Why Work With A Local Title Loan Company?
Working with a local title lender can provide many benefits. Local companies are typically more accessible than larger companies since they typically have shorter waiting times for loan approvals and fewer hurdles. This makes it easier to get the financial help you need quickly and efficiently. Working with a local title loan business can also make communication easier and reduce misunderstandings between you and the lender. Another advantage of working with a local title loan company is that you'll have access to cash in a quicker amount of time. Expect to receive your funds in just a few hours when you meet with a lender face to face, versus one or two business days from a nationwide company online.
Title Loan Locations That Are Open Near Me
Do you know that some title loan companies offer same day approval at all hours of the day? This is especially beneficial in times of financial need when other lenders may be inaccessible or closed. With local title loan companies, you won't have to deal with the hassle of waiting for approval or having your application denied because of minor details. On top of that, you can meet with your lender in person and know they're a legitimate company in your neighborhood. Here at Car Title Loan Lenders USA, we offer an application process that allows you to inquire about a loan, find a top local lender, and you can even complete all the underwriting online. Best of all, there's still the option to pick up the money at a neighborhood location or local MoneyGram office near you!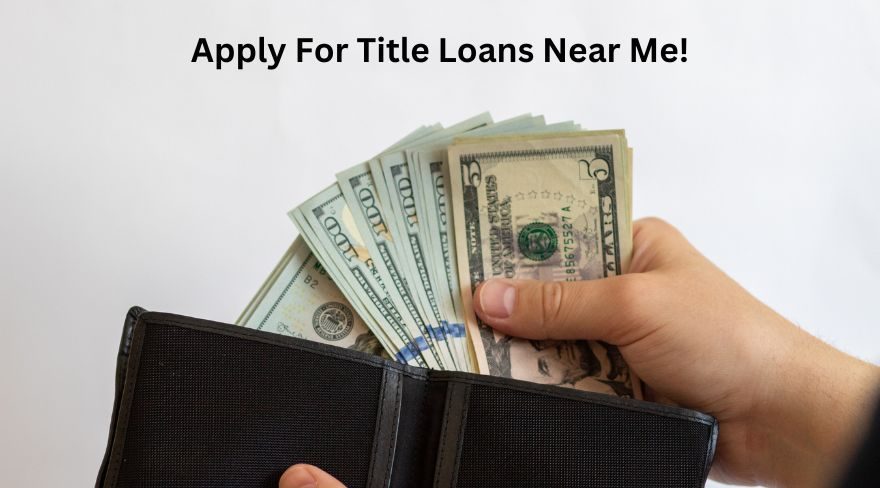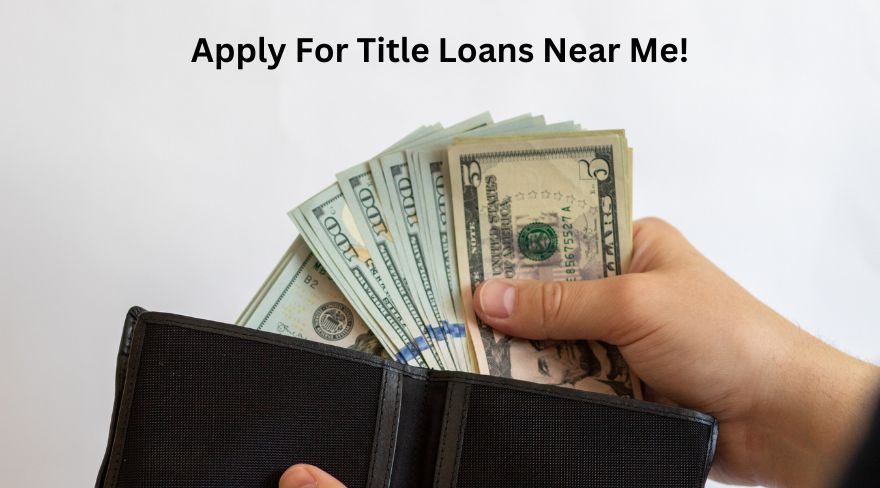 Apply Now With A Local Title Loan Company
Don't waste any more time and see how much money you can borrow with Car Title Loan Lenders USA. We'll take your application online, or you can get us your information over the phone at 866-515-9866. With that, we'll underwrite your lending details and connect you with a local title loan company so they can approve your funding details! We work with lenders nationwide, and we're confident we can a title loan place near you that offers same day cash!