What Is A Title Loan And How Do They Work In Delaware
Car title loans allow you to access the equity in your car or truck and use that untapped cash as collateral for a loan. People turn to these equity lending options when they can't get approved for traditional personal loans. Consider a title loan in DE when you need to borrow more than a few hundred dollars or when you can't qualify with a bank or local credit union because of a missing credit history.
These secured loans are rather common in Delaware because your pink slip is what's used as security for the funding amount. You can still drive your vehicle while the payments are paid on schedule. Also there's hardly any requirement for excellent credit as well. Lender's may check your credit report, but the focus is more on the vehicle's value. 
Why Apply With Car Title Loan Lenders USA
Car Title Loan Lenders USA takes the hassle out of applying for a title loan. We work with customers throughout Delaware and most applicants can get started with our online application and get a funding decision in less than an hour.
After we give you an initial quote, we'll get to work underwriting your loan and with that we can tell you how much your vehicle is worth and what the expected interest rate will be. We'll schedule a time for you to take your vehicle in for a quick inspection and after that you can sign the loan contract and set a time to pick up your funds.
We know how much of a hassle it can be to find a direct lender in Delaware. That's why we have a network of finance companies that offer same day approval with just the equity in your car and proof of income. Apply with us to get an instant lending decision and we'll match you with the best lender in your neighborhood!
Guaranteed Approval With Car Title Loan Lenders USA

You have several to get guaranteed approval with our title loans. Start with our online application or call us directly to get a funding decision over the phone. Car Title Loan Lenders USA won't fund your loan directly, but we work with direct loan providers that can guarantee a funding amount and payoff term based on your vehicle's value.
Loan Amounts In Delaware
The main aspects of your vehicle's value are its current miles, make and model. Most new cars with low miles will qualify for a fast approval title loan. The loan amount you get will vary and is based upon the lending laws in Delaware and the vehicle's equity. Generally, you can expect to get a high percentage of the cars current value.


Get A Title Loan Online With A Bad Fico Score
Somebody with bad credit who requests unsecured loans will find it very difficult to get accepted, and it can take weeks to qualify. That's because these lenders primarily focus on your credit history and not the equity in your car. The benefits of online title loans are easy to understand, as you can get approved with poor credit and expect a loan approval hrs.
Apply With A Title Loan Company In DE
Borrowers always have the option to apply for car title loans completely online without hassle. This means you can fill out the form online and submit all the required paperwork and details from the convenience of your home. Go to a lending office in Dover or Wilmington to complete everything in person.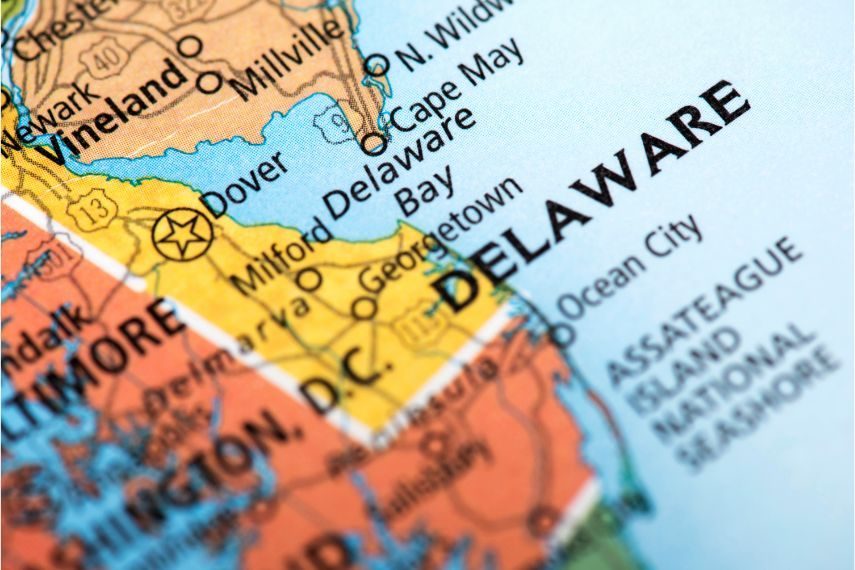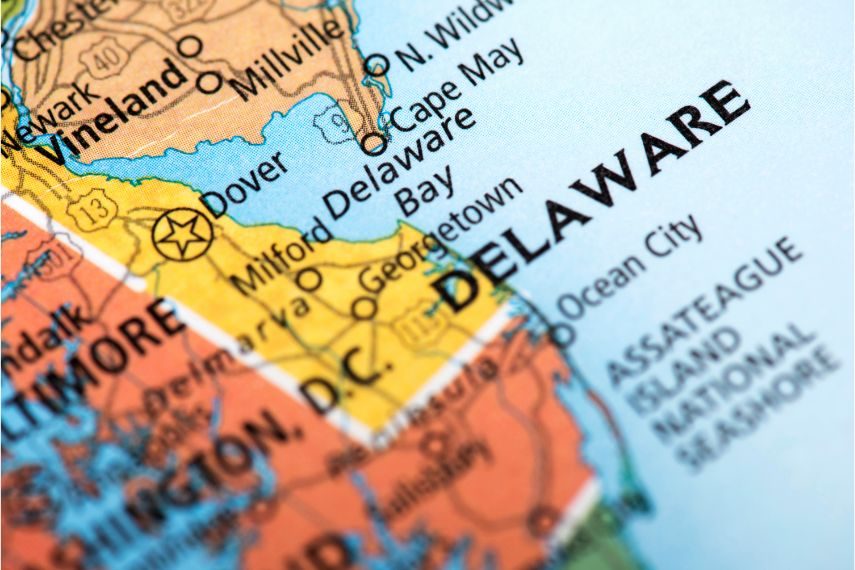 Requirements For A Title Loan Online
You need a lien free vehicle that's valued at over $2,500 to get a title loan in Delaware. The vehicle has to be titled in your name and should be in good working condition. Secondly, you need a verifiable income source to repay the loan. And finally, you must be at minimum 18 years of age with proof of vehicle insurance.
Sometimes you might have to show additional paperwork, for example, proof of residency or a copy of your vehicle's registration, but this will vary by lending institution.
How To Get A Title Loan Online Or In Person In DE


Once you've found a lender and submitted your paperwork, the process is typically pretty fast. Most equity lenders in Dover, DE, can authorize your loan within 24 hours, and sometimes you can get your money on the same day that you apply. Here at Car Title Loan Lenders USA, we should be able to prepare and underwrite your car title loan application and paperwork within a few hours. We recommend waiting by your telephone after submitting the online form as we will contact you to finish the process.
The first thing to do is to complete an online application or go to a lending location in person. You'll need to provide some basic details about yourself, your car, and your income. Most borrowers know the title loan value of their car but sometimes it can be tough to find out exactly how much money a car is worth. The car's resale value in Delaware is what's used to figure out the funding amount and your estimated regular monthly payment. Finance lending companies will typically provide a loan amount that's 30% to 60% of the car's equity market value. Vehicle's that are newer with minimal mileage can mean a title loan amount of $7,500 or higher while others with very high mileage can net you a few thousand. Typically the title loan lending amount in Delaware is about $4,000 with a regular monthly payment of $450.
As soon as the lender signs off on your paperwork, you'll have to complete a quick car inspection that can be done at any qualified location in Delaware. Sometimes you may be able to provide in video proof of your car or truck which shows it's as declared and works properly. After the vehicle checks out you can then sign the loan agreement and turn over your car title to the loan provider. In exchange, they'll give you the lending amount in cash or send it to your bank account. Get started with an online application today. Fill out the online form above or call 866-515-9866!