With car title loans, you're using the collateral from a paid off vehicle to get money with an emergency loan. Instead of the lender relying on your financial history or credit report to assess your credit risk, they focus mainly on your vehicle's value and ability to repay the loan. Your car's pink slip is used as collateral to get cash, and that equity is what secures the amount borrowed. That means you can keep driving your car as you make the monthly payments.
Benefits Of Applying For A Loan With Our Company:
We promise a fast and easy adspproval process with minimal paperwork required.
Submit your application and speak to a customer service representative within 15 minutes of completing the form.
No Prepayment Penalty. Make early payments on your secured loans to save money in the long run.
Refinance your existing car title loan. Save money now or later by refinancing to a lower rate and APR with more manageable payment amounts.
Bad credit is not a problem with an online title loan. We look past your credit score when evaluating an application.
Guaranteed Approval Funding With Car Title Loan Lenders USA
You have multiple ways to get a title loan by using the services our site provides. Search our online directory to find the best lender in your state and narrow it down further based on terms and rates. Fill out the application on this page, or call and speak to one of our friendly customer service representatives that can walk you through the process. Rest assured, we're here to help you get approved for title loans online in a reasonable amount of time.
Determine A Vehicle Value And How Much Money Can I Get
Before you apply, it may be helpful to see what your car is worth. Most lenders calculate a vehicle's value based on the overall resale value. The main components of your car's value are mileage, condition, and make and model. Most newer vehicles with low mileage will qualify. The amount you get will vary based on individual state lending regulations and the car's resale value. Generally, you can expect a high percentage of the car's net worth, sometimes up to 75%.
What Are The Benefits Of Car Title Loans Online If I Have A Bad Credit Score
A car title loan is a great alternative to unsecured lending options like a payday loan or cash advance. Most title lending companies will look beyond your credit scores or past missed payments. Instead, they focus mainly on the car's available equity and your ability to repay the money lent out. Someone with bad credit who applies for installment or payday loans will find it difficult to get approved, and it can take weeks to qualify. The benefits of online title loans are simple, as you can get approved with little to no credit and see a loan approval in a matter of hours.
Should I Apply Online Or With A Local Lender Near Me
Customers have the option and luxury of getting car title loans completely online with no hassle. This means you can fill out the form online and submit all the required documents and information from the comfort of your home. You can speak to one of our customer service reps who will help you with the online form or take the required information over the phone. Some people still want to meet with someone in person, which is fine. You can go to a store or office in your neighborhood and get everything done face to face.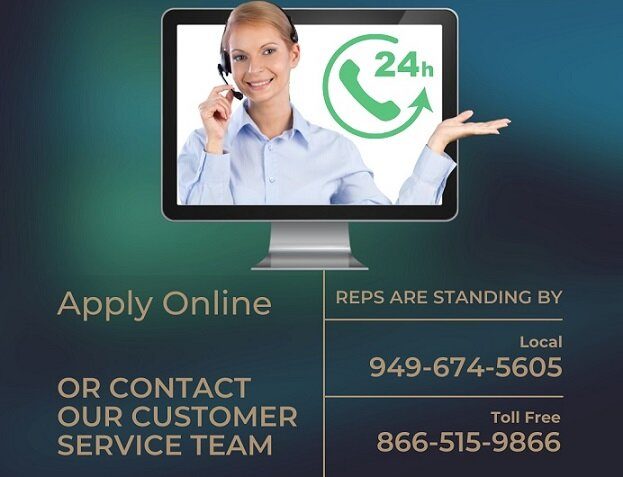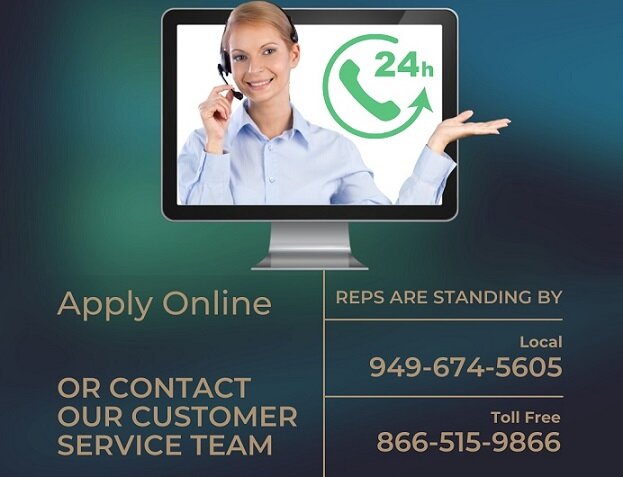 What Else Do I Need To Know About Online Title Loans?
Online title loans carry expensive interest rates and finance charges that can set you back if you don't make on-time monthly payments and try to repay the loan early. Instant auto title loans are the way to go if you need emergency cash and have equity in your vehicle. But it pays to know the basics about auto title loans and other lending options available to you.  Our philosophy and mission are to educate our visitors and provide full transparency about our company and the online application process. 
Is It Easy And Quick To Get Car Title Loans Online, And What's Required?
Yes, getting title loans is fairly simple if you want to do everything online. You can choose from dozens of lenders in our directory of title loan companies. Or you can apply directly through this site with our convenient online application. A qualified applicant with a car that's paid off and a vehicle title in hand must fill out the form and submit some basic documents and paperwork. Some of these common documents include:
-The vehicle title to a car in your name
-Government Issued ID
-Proof of Income and Employment
-Vehicle Photos & Documentation
What Is The Maximum Amount I Can Borrow With An Online Title Loan?
The maximum amount of money you can borrow with online title loans will vary depending on various factors, including where you live and the equity you have in your vehicle. Your location determines the funding amount because most states have laws governing secured loans. If car title loans are allowed, your state may have limits on how much you can borrow, the repayment periods, and the maximum interest rates. Additionally, the amount will depend on the value of your vehicle. During the underwriting process, the value of your vehicle will be assessed to determine its value. Your lender will then decide how much you can borrow based on that value and your state. Always check your state disclosures for more info on financing restrictions and limits. With these factors in mind, lending amounts available from Car Title Loan Lenders USA range from $500 to $50,000. 
How Long Does It Take To Get My Money After I'm Approved?
It doesn't take long to get your cash, and the money can sometimes be sent to your bank account in one business day. The amount of time it takes to get your cash after approval depends on where you live and what kind of bank account you have. Also, if you're approved over the weekend or on a bank holiday, the cash can take 24 hours to hit your bank account. Some title loan companies can give you the cash in person if you applied at their location or even if you applied online and want to pick up the money after you sign the lending contract. Each situation is different, so get your paperwork and vehicle inspection completed quickly, and you should have the money in no time!
Can I Keep Driving My Vehicle After Taking Out A Car Title Loan?
You can keep driving your vehicle while repaying the car title loan. This can be helpful for those who need their vehicle to get to and from work and those who need to continue life as usual. So how does it work? Once approved, the title serves as the collateral for the loan. If, for some reason, you can't repay the loan, the lender will contact you to discuss the next steps. These could involve a payment arrangement or forfeiture of the vehicle. However, if you make your payments on time, you can keep driving your vehicle. The title will be released once your loan is repaid in full according to the terms of your agreement.
How To Find A Car Title Loan Company That's A Direct Lender?
When you're in a bind and need money fast, finding an actual direct lender that offers online title loans is important. This means they will work with you directly to get the money you need without going through a third party or loan broker. We first recommend doing your research on the different equity lending companies in your state. Use our online comparison directory to find a licensed company that's a direct lender of car title loans. Also, ask for reviews and recommendations from people who have used a secured lending service. Once you've found the right direct lender with no store visit, you should be able to get things done quickly and have peace of mind in knowing you're working with a reputable company.
Can I Get Title Loans Online Direct Deposit Without Having To Visit A Store?
The great thing about technology these days is that you can apply for and be approved for a car title loan without ever having to leave your home. Our online application for direct deposit funding only takes a few minutes to complete. Once approved, the funds can be deposited directly into your bank account so that you can access the cash in less than 24 hours. There's no longer a need to wait around for a store to open only to find out that the lender will take days to process and fund your loan. Once you're approved for auto title loans online, you can have the money sent to a checking account through direct deposit or pick up the cash in person with a money order.