What Is A Semi Truck Title Loan And How To Qualify
Semi truck title loans are similar to a typical car title loan. Your lender holds the pink slip to your rig and that's what guarantees the loan. Borrow up to 50% of the equity value of your commercial truck and repay that amount over a period of 6 months to 4 years. This type of loan doesn't require good credit and some customers can qualify without a traditional credit check. All you need is a clean and clear title of your truck and proof of monthly income. Some companies will require proof that you have comprehensive insurance coverage on your rig and you need to show proof of active registration and a commercial truck license.
Do you own the semi truck but it's not in your name? Perhaps the truck is owned by an LLC or corporation that you have full ownership over? In this scenario, you'll need to send in documentation showing you have full ownership control of your company and the vehicle as well.
Why Apply For A Loan With Car Title Loan Lenders USA
You can get started on an online application with Car Title Loan Lenders USA. We promise the application will be quick and easy so you can get on the road to financial freedom as soon as possible. A title loan isn't just a short-term solution; we've had more than enough time to perfect our semi and commercial vehicle title loans. Contact us at 866-515-9866 to apply!
Here at Car Title Loan Lenders USA, we offer 24 hour approval and funding for anyone interested in cashing out equity from their commercial truck. These loans are great for those looking to borrow more than $5,000 as most semi truck have considerable value. Anyone applying for a big rig title loan can apply with us online or call 949-674-5605. We'll look to get you approved and funded with a local lender that same day and you can keep driving the rig while the monthly payments are made.
Fast Approval & Funding With Car Title Loan Lenders USA
Get approved for a commercial truck title loan in less than 24 hours. All you need is the ownership info for your rig and we must confirm your employment. After that, it doesn't take long to get your cash and Car Title Loan Lenders USA will work to get you funded in one business day!
Big Rig Title Loan Funding Amounts
You can qualify for at least $2,500 with a big rig title loan and many customers will be eligible to borrow far more with high value rigs. The value of your truck determines the loan amount and most lenders will offer 50% or more of the equity value.
Title Loans With A Bad Credit Score
Title loans are available for everyone and your credit history is often not a factor when underwriting the loan. Yes, a lender may check your credit to verify your personal info. But, there's typically not an issue if you're in default on loans or have missed payments on credit cards in the past.
Apply With A Local Semi Truck Title Loan Company
Are you interested in learning more about semi truck title loans but don't want to apply online? That's no problem as many companies offer these loans at neighborhood locations. Gather all your documents and find a title loan provider near you that offers fast in person approval.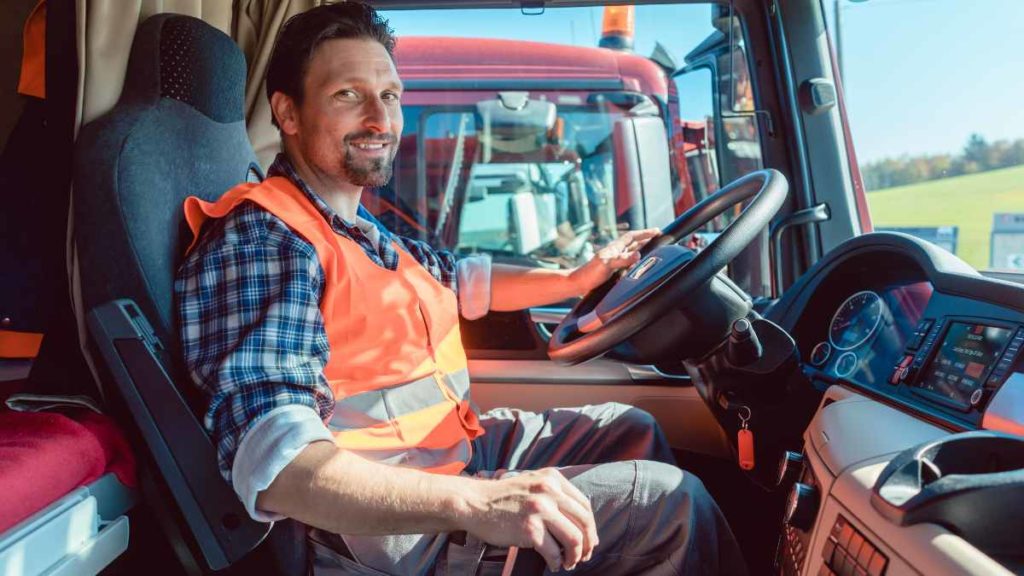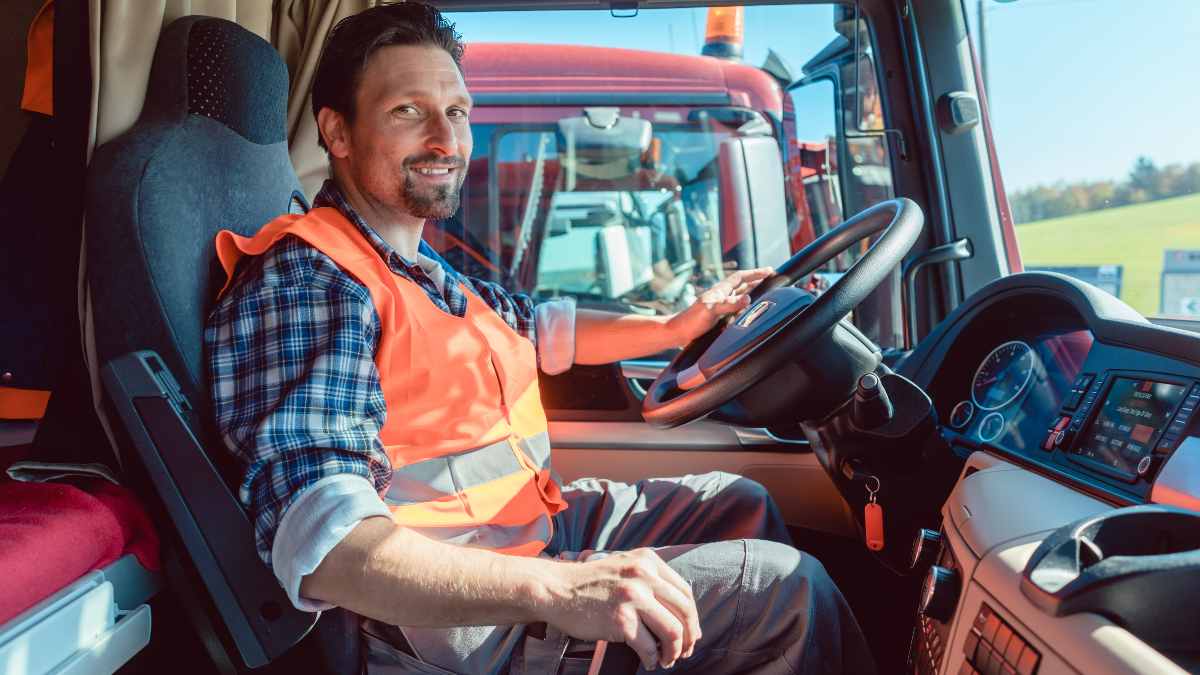 What Types Of Commercial Trucks Will Qualify For A Title Loan?
The vast majority of service and commercial trucks that are privately owned will qualify. These include semi trucks, tractors, boat trailers, dump trucks, construction equipment, and many other qualifying trailers and commercial vehicles. Commercial leased or rented vehicles will not qualify for semi truck title loans as you need to have the actual pink slip or title to show you own the property and there are no active liens or other loans.
Who Is Eligible For A Semi Truck Title Loan
Anyone with a valid semi truck with surplus resale value can secure an online semi truck title loan, provided they meet the basic requirements needed to gain approval. The borrower must be above the age of 18 years old and legally capable of entering into legal contracts, along with providing proof of their identity to lenders using ID verification processes. Furthermore, borrowers must satisfy our company's minimum monthly income requirement, which includes having a steady monthly source of income to make monthly vehicle payments.
You will also need to submit the truck for an in person inspection so our qualified agents can verify the truck is fully operational and carries the appropriate value. The inspection is typically the last part of the qualifying process and it can be done at any of our locations near you or we can send an agent to your location to conduct the inspection.
How Much Cash Can I Get With A Big Rig Loan
Funding amounts for a big rig title loan always depend on the value of your truck. Some lenders will offer 50% or more of the collateral value and this amount can add up if you own a rig that's worth $20,000 or more. Expect a typical loan amount that's higher than what you'd get with a car title loan. Title loan amounts start at $3,000 and you can be approved for up to $40,000 for well qualified trucks! Not only that, but Car Title Loan Lenders USA works with companies that offer same day funding immediately after your right is inspected and you sign the docs. So there's a possibility you can apply online with us and get your cash that same day from a local lender!
What Else Do I Need To Know About Commercial Truck Title Loans
As with any type of collateral loan, you need to be the sole owner of the truck. There can't be any cosigners on the pink slip and you have to be the only person listed on the title. In addition to full ownership of the truck, you'll need to meet the same credit requirements as those from local title loan lenders or with a company that offers title loans with no store visit. Don't worry though, your credit score is not a major concern when it comes to underwriting the loan as your truck's equity is what seals the deal! Yes, there may be some problems if you're currently in bankruptcy proceedings or dealing with a few repossessions. But even in those situations, there's still a chance to borrow cash using the equity in your semi truck!