We believe it should be easy to get a car title loan. The process needs to be simple, understandable and you should be treated with respect. We developed this site years ago after hearing how hard it was to find a reputable lender. You can find many stories online about this exact issue.  Lots of companies claim to have the best offerings, but you don't know what to believe.  There are many online lenders but it's difficult to choose the best. Many people come to this site after spending hours searching the web for a decent company that actually provides direct car title loans. Once they arrive at our site they see our database of companies that offer online title loans. This is helpful for a handful of reasons. You're able to compare different terms, interest rates and loan amounts among each lender. You can also narrow down your choices by finding out which companies can offer same day cash loans in your state. This is important, as many companies will only fund auto pawns in a few select states.
Another problem people have is that they don't know if a company is a direct lender. Many companies that show up in google searches for lending related terms are actually marketing companies.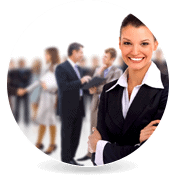 These websites will often say at the bottom that they're not direct title loan lenders.  Services like this can get you funded, but they act as middleman. In some cases they may sell your information to a multitude of companies. Typically, there is nothing to worry about if you apply with one of these sites.  But you will likely save time using a directory of lenders and applying with a company you know funds direct loans.  It's often best to apply once or twice with companies you know are actual lenders. That way you can compare the different offers and choose the financing terms that best fit your needs.
Why Use our Database of Car Title Loan Lenders?
No need to settle on any one title lender
Compare rates, terms and lender options from each company
Know which lenders actually provide vehicle equity financing in your state
Go at your own pace and apply with any company as you see fit
Our goal is to simplify the process of finding a direct lender in your state. A few companies in our database may also offer cash advance and payday loans. But our specialty and focus will always be on vehicle equity lenders. Essentially, any company that will give you cash for your car's pink slip. While many sites in our database have a physical location, some are online only companies. This means they don't have a retail office where you can come in and speak to someone. These companies will evaluate and underwrite your online application on their own terms. Some firms may request documents or other information as they see fit. Working with an online only lender can be quicker than with a retail company as their process is often more streamlined. All firms, in person or online will require you to meet with someone(often a notary) for an inspection and to sign documents.  Feel free to explore out site and learn more about online title loans.  There are dozens are of articles and self help resources all throughout this site.  They are easy to read and follow and provide good advice lending issues.   We've all been in a situation where we need cash for urgent expenses.  We want to make the process of getting an instant online title loan as easy as possible for you!
Use Our Site To Find A Vehicle Equity Lender in Your State