Who Are We? Who Is Car Title Loan Lenders USA?
Founded in 2013 to serve all 50 states, Car Title Loan Lenders provides an up-to-date database that helps you find legitimate and competitive car title loans from trustworthy lenders near you. We also provide up-to-date resource and lending tools for borrowers at all stages of the application process.
What is our mission?
Our mission is to make it easy for you to find and secure a fair online title loan with competitive rates and terms. In doing so, you can get the money you need to get back to life as usual. A qualified applicant can apply for a loan directly through our site or by comparing dozens of different lenders with our online directory.

How We're Different From Other Title Loan Sites
We simplify car title loan shopping by providing you with our regularly-updated database of title loan companies.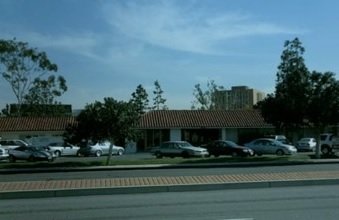 Instead of clicking through dozens of sites that come up on search results, you can easily compare terms and lending amounts from multiple vetted companies in one convenient place. Further, you can filter results by features like "no prepayment penalties." and other qualifying factors like the state you live in. Once you find a shortlist of about three options that look good, we recommend you apply with those companies and compare the offers to find the best deal. 
What we're not, sets us apart…
We're not a loan broker or a direct lender. Many companies appear as direct lenders only to sell your information to dozens of companies while taking a cut in the middle. We're also not here to tell you to go with one specific title loan company or another. Instead, we feel it's best for you to base that decision on the facts and details you gain through your research. With us, there's no funny business behind-the-scenes. We're helping you find the best lender for you and that's it.
How did we get started?
In 2013, our founders noticed the market was flooded with direct title loan comapnies.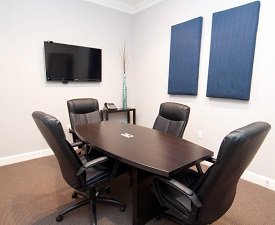 But nothing really separated one company from another and it was hard to go through dozens of search listings to find the company that was the best fit. To make the process easier, we decided to make a directory of car title loan sites. Now, you can go to one page and see all of the lenders that serve your area within a minute or two. We also began providing helpful educational resources through our blog so our customers could learn all there is to know about car title loans. 
And the rest is history! Each day, we're working to simplify the car title loan process and help more people get the loans they need (without the hassle or worry)! 
Our Core Values
Our business was founded on a set of core values that continue to guide all our decisions and interactions. Our focus continues to be our customers and loyal site readers. We believe in:
Simplicity: The car title loan industry is saturated with lenders, and not all are created equal. We make it easy to avoid predatory companies and those that don't serve your area. On one page, you can easily find a list of vetted lenders near you. 
Education: To make the best decisions, you need information. We give you all the data you need to make an informed decision before signing any paperwork. We also work to help you understand the ins and outs that come with online title loans through our blog posts and financial help resources.
Respect: We treat you as we would like to be treated by providing truthful, straight-forward communications. Loans should not come with any surprises and you no longer need to spend hours trying to find the ones that can work for you.
Find the best online title loan for your situation…with ease!
When funds have run short and you need a car title loan, it's often a stressful time. The last thing you need is to spend hours searching for a company that can help you. Car Title Loan Lenders is here to ease the process. Get the money you need and get back to life, quicker. 
Contact Us
Car Title Loan Lenders USA
4540 Campus Drive
Newport Beach, CA 92660
949-674-5605
Site Experts and Contributors