Our Sites Features The Top Directory Of Title Loan Companies in The US
We believe it should be easy to get a car title loan. The process needs to be simple, understandable and you should be treated with respect. We came up with the idea for this website over a decade ago. Customers would tell us how difficult it was to find a qualified and reputable company that offers direct title loans. Most people who search for a company think it would be easy to find a lender in their state and settle on the best terms. But that's hardly ever the case for first time applicants. Much like other short term loan offers there's plenty of companies online who say they have decent rates and contract terms. Do a quick search for "online title loans" and you'll see 30-40 companies that claim to be direct lenders.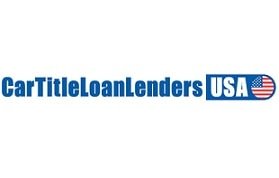 But we know it takes a long time to filter through all those companies to locate a decent lender in your state. The goal of our site is to to make it easy to find a car title loan company.
By using our updated database of car title loan lenders you can get a quick look at many of the largest loan providers in your state. We try to update this list every week as lenders make changes all the time to the states they service. By using our database you can compare and research terms and lending amounts that each company offers. Scan the list of online title loan companies for those who don't assess a prepayment penalty. The possibilities to compare offers with out list of lenders is endless. We hope this directory will make your lending search that much easier!
Use Our Site To Find A Reputable Online Title Loan Lender in Your State
Another problem people have is that they don't know if the company they're speaking with is in fact a direct loan provider. Some lenders that show up in google searches for lending related terms are marketing or lead generation services.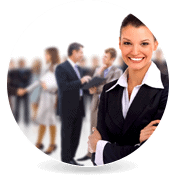 These websites will often say at the bottom that they're not direct lenders. Services like this can get you funded, but they act as middleman. Some of these services will sell your personal information online to a multitude of companies. Typically, there is nothing to worry about if you apply with one of these sites. But you will likely save time using a directory of lenders and applying with a company you know funds direct loans. It's often best to apply once or twice with companies you know are actual lenders. That way you can compare the different offers and choose the financing terms that best fit your needs.
Why Should You Use This List of Online Title Loan Companies?
Don't worry about having to work with any one provider
Compare interest rates, contract terms and lender options from each company
Know which lenders actually provide a secured loan where you live
Research companies and make a lending decision on your own schedule
Our goal is to make it easy to find a direct lender that offers legitimate services where you live. A few companies in our database may also offer cash advance installment loans and payday loans.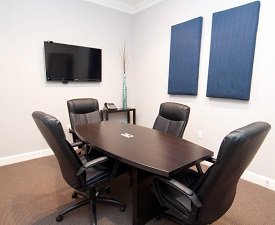 But our main emphasis will always be on vehicle equity lenders. Many sites in our database have walk in office, some are online only companies. Being online only means they don't have a physical office near you where you can come in and meet face to face. Most lenders will underwrite each application according to specific statewide lending requirements for title loans. Firms may request paperwork or employment information to verify your application. Applying with a reputable online company can be quicker than with a retail company as their process is often more streamlined. All firms will need you to schedule a meeting with a licensed notary for a vehicle inspection. The main feature of our site is the longstanding nationwide Directory of Title Loan Providers.
Even though most of our services are done online that doesn't mean we don't have a physical office! Every now and then we'll have a local consumer drop by with questions about a certain lender or comments about our database of online title loan companies. We can even walk you through the title loan process in person if you need more help. Feel free to contact us if you'd like to make an appointment to meet with one of our representatives in person. Our main office in is located in Orange County, CA and we recently opened a satellite office in San Diego!
Car Title Loan Lenders USA
4540 Campus Drive
Newport Beach, CA 92660
949-674-5605