Car title loans have existed in the United States since cars first came on the scene. We call them online title loans, vehicle registration loans, pink slip borrowing, and so on. In theory, title loans are a simple way to get money for a paid off vehicle. The process of getting cash for a pink slip is much different now than what it was a few decades ago. The practice is much the same though, as you will use a vehicle as collateral. You need to find a registered secured lender in your state takes possession of your vehicle title. Once the principal loan balance is paid off, plus fees and interest you'll get your vehicle title back free and clear. In some cases, a borrower can run into big trouble if they miss a payment and default on a loan. Each state has different lending laws and regulations which govern what a registered loan lender can charge. These rules also control what a company can do if you default on your vehicle. State regulations about online title loans are important but you also need to check Federal Government regulations before settling on a lender. Cartitleloanlenders.com should never be seen as giving legal advice or recommendations. We only give tips and general information to make the application process easier. Our content throughout this site is only an idea of what you should do if you're looking to get fast cash for your vehicle.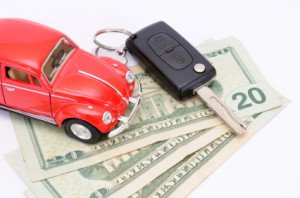 Some states like Connecticut, Massachusetts, Minnesota, New York and North Carolina have completely banned title loans online. This includes funding from direct lenders and credit services organization. Most of these states view these types of loans as a form of predatory lending. Our newly updated list of title loan companies has a great breakdown of lenders by state. On the flip side, states like Alabama, Delaware, Georgia, Missouri, Virginia and Utah allow most forms of car title loans. Then there are some states that allow loans but cap interest rates to artificially limit loan opportunists. California is a good example of this. The state recently capped interest rates at 36%. These interest rate limits look good on paper. But it's now difficult to find a lender as most companies have stopped lending in the state because of these new restrictions. That's not to say you have no recourse if a lender takes your vehicle, we'll get into that later! As we move through 2020 there will be talk about further regulating the auto title industry. Some states that allow these types of loans are looking to regulate them further. Others are considering outright bans on these types of loans. We're not seeing any "red" states thinking of legalizing vehicle title loans. That can change if other traditional sources of financing dry up.

Consumers will always have a need for short term online title loans!
The next few years will be very important to the future of title loans online. We're already hearing about new regulations coming on board throughout the state level over the next few months. Legislators in Virginia plan to cap fees that car equity lending companies can charge. This would follow the payday loan and installment financing model. The states come in and regulate the industry by capping the fees a company can charge. Much like what we see with installment loans, most states set a minimum amount that any resident can borrow. They also intend to limit the number of lenders by making it expensive to get a company started.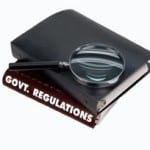 An example of this is what happens in California. The State already has extensive regulatory requirements for lenders. California requires large amounts of capital and legal proceedings to start a short term lending company in the state. This may sound good on paper but it restricts lending options to people who need it the most.
We know title loans online are expensive and have high interest rates. But they also serve an essential need by providing financing to consumers who otherwise have nowhere else to turn. Using a secured loan to access this equity is one of a few options that are available. Consider that many people have untapped equity in their vehicle, motorcycle or boat. Most applicants will see an approval if a few conditions are met. They will need to provide a valid bank account and proof of income. Most companies won't bother to check your credit score. Industry experts are often in favor of some regulations for online car title loans. However, if we over-regulate the industry there will be consumers who have no real financial choices. Most people that go this route need cash to pay a hospital bill or a necessary financial need that comes up. These loans are often the only resource available for people who need fast cash. They can't qualify for installment loans because of a bad credit score. Many have bad credit or no other options when it comes to getting cash. While car title loans should see regulation in some sense, they should not be eliminated.