If you own a vehicle, an online title loan may be able to provide you with quick access to cash. However, whether you can get one or not—and how much you can get—depends on where you live. Car title loans are not regulated on a federal level aside from requiring lenders to give you the terms and costs of the loan in writing before you sign (per the Truth in Lending Act). Whether these loans are legal or not is left up to each state.
If you are wondering what regulations apply to vehicle equity loans in your state, you can find the details below. The legality is broken down into three categories; states that permit car title loans freely, states that allow them with more restrictions, and states that don't allow them at all.
Car Title Loan Lending – State Limits & Restrictions
When looking at the laws below, you'll see a breakdown of the common regulations placed on car title loans. These restrictions include the loan amount limits, cost limits per month, and limits on loan duration (term). Loan amount limits cover how much you can borrow, cost limits limit the fees and interest rates involved with the loan, and term limits limit your repayment period. Before we get into the details, here's a quick look at loan, cost, and term limits by state.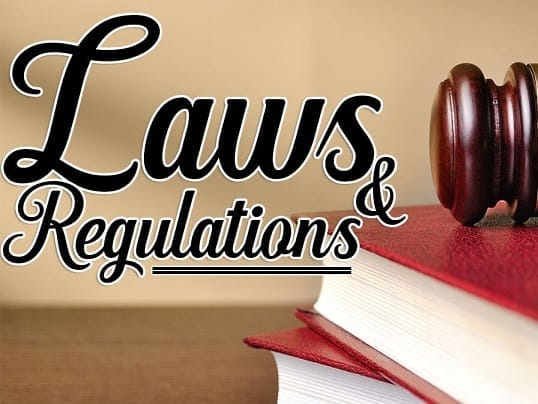 Non-restrictive auto title loan states: Here we'll dive a bit deeper into the laws in each state and explain what the current limits and restrictions are(if any). Many of the companies we feature on our page about car title loans completely online have headquarters in these states.
Alabama
Per the Alabama Pawnshop Act, Alabama has pretty lenient auto title loan laws without any max loan limit or regulations regarding fees. It does restrict costs to 25% per month which calculates to a 300% APR. Terms are limited to one month.
Arizona
In Arizona, there is no set maximum loan limit or term limit for car title loans. Based on the Arizona Revised Statutes, you can be charged up to a 204% APR, depending on your loan amount.
Delaware
In Delaware, there is no cap on the loan amount, fees, or costs making this one of the most lenient states. It offers terms of 30 to 180 days, including rollovers.
Georgia
In Georgia, you face no maximum loan limits on auto title loans. According to the Georgia Consumer Protection Division, terms are set for 30 days which you can extend if needed. The limits on costs are 25% for the first three months. However, they drop to 12.5% with a lien fee after that. This equates to a 300% APR.
Idaho
Idaho allows auto title loans for the retail value of the vehicle. Terms are set for 30 days with options to renew. However, after your third renewal, you have to pay 10% of the principal for each subsequent renewal with a title loan company in Idaho. There are no limits to the costs or fees.
Illinois
Illinois allows loans of $4,000 or half of your monthly income, whichever is less. There are no limits on costs, although check cash fees are prohibited. Payments in Illinois must be made in equal installments while loans have to be 15 days apart. You can make one renewal but will have to pay 20% toward the principal to do so.
Mississippi
According to the state's Title Pledge Act, Mississippi allows auto title loans up to $2,500 and limits cost limits to 25% per month, equaling a 300% APR. Sales fees are allowed and terms are limited to 30 days. A new change that went into effect in 2021 is that you can renew your payment term but must pay 10% to do so.
Missouri
The Missouri Division Of Finance limits online title loans to $5,000 with no borrowing cost caps. Origination fees and $25 NSF fees are allowed while terms have to be a 30-day minimum. If you want to renew for a third time, you have to pay 10% of the renewal cost.
Nevada
Nevada allows car title loans equal to the fair market value of the vehicle and puts no caps on costs. NSF fees are the only fees allowed. Terms are for 30 days and 6 renewals are allowed.
New Hampshire
In New Hampshire, the maximum loan limit is $10,000 for auto title loans. Costs are limited to 25% interest per month plus a lien fee which is equal to a 300% APR. Terms are for one month but you can renew up to 10 times as long as you pay down 10% of the loan each time.
New Mexico
Title loans in New Mexico are regulated by the New Mexico Small Loan Act. Repayments must be made in a single installment and a 5% late fee is allowed if your payment is 10 days late or more. House Bill 132 was recently passed in early 2022 and intends to set a cap of 36% on all title loan interest rates.
Tennessee
In Tennessee, car title loans are allowed for $2,500 while costs are limited to one-fifth of the loan amount plus 2% per month. According to the Tennessee Title Pledge Act, the max APR is 264%. Terms are for 30 days but can automatically renew if you choose. If you renew a third time, you'll have to pay 5% of the outstanding loan amount.
Texas
Texas has no maximum loan amounts on car title loans, but there are still some caps on fees and interest rates. Terms can extend for 30 to 180 days and both single payment and installment loans are allowed.
Utah
Utah allows title loans for the fair market value of the vehicle and doesn't set limits on costs or fees.
Virginia
Virginia allows for online title loans for half of the fair market value of your car. Lenders can charge varying amounts based on your outstanding balance up to a 264% APR. The more you owe, the lower your rate. Terms range from 120 days to 12 months and there's currently a cap of 24 months for title loans with no renewals or rollovers allowed, which is unique when comparing Virginia to other states.
Wisconsin
Wisconsin allows auto title loans for half of your vehicle's value with a maximum limit of $25,000. There are no caps on fees or interest and terms are limited to six months.
States That Have Limits On Title Loan Rates & Loan Amounts
Next, let's take a look at the states that allow auto title loans but with more restrictive laws in place to limit costs.
California
California recently passed AB 539 which caps interest rates on loans of $2,500 to $10,000 at an annual simple interest rate of 36%. An administrative fee can also be charged which ranges from $50 to $75. Minimum terms are 12 months for all loans and no prepayment penalties are allowed. Rates on loans under $2,500 are capped at 30% per year. Prior to this bill, loans from $2,500 to $10,000 had no caps.
Kansas
Kansas limits auto title loans to $2,500 per year and a maximum annual interest rate of 36%. According to Kansas House Bill 2235, Loan terms are 30 days and can be extended two times.
South Carolina
South Carolina offers vehicle title loans for the fair market value of the car for a period of one month or longer. You can renew the payment term one to six times. The costs can include an origination fee of 7% to $56 and interest charges are as follows: $2.50 per week for loans of $150, $25 per $100 up to $600 for loans of $150 to $2,000, $18 per $100 on loan amounts from $600 to $1,000, and $12 per $100 on amounts from $1,000 to $2,000.
Louisiana
Louisiana allows auto title loans of at least $350 with no maximum, two-month terms, and a 36% maximum interest rate.
Minnesota
As of 2023, Minnesota allows car title loans with a loan limit of $1,000. If you borrow $50 or less, the fee limit is $5.50. If you borrow between $50 and $100, the maximum charge is 10% in the 30-day period. For loans from $101 to $250, the interest cap is 7%. Loans of $251 to $350 are capped at 6%. As for loans from $350 to $1,000, the max APR is 33%.
South Dakota
In South Dakota, title loans up to $500 are permitted for an initial one-month term that can be renewed for additional one-month periods up to four times. When renewing on the fifth through eighth time, you must pay down 10% of your original principal amount each time plus any finance charges due. The maximum APR is 36%.
Florida
Florida title loan companies don't have a maximum limit when it comes to loan amounts. Car title loan companies in Florida can assess an interest rate of up to 30% per year on an amount all the way up to $2,000, 24% per year on a loan amount from $2,000 to $3,000, and 18% per year on amounts over $3,000. The maximum APR is 12 times the maximum monthly rate. Title loan agreements are for 30 days and can go for additional 30 day periods.
Oregon
Oregon allows for auto title loans and doesn't specify a maximum loan limit. The terms must be at least 31 days and no more than 60 days. It can't be renewed more than twice. A one-time origination fee can be charged amounting to $10 per $100 of the loan amount or $30, whichever is less. The APR including all interest and fees is limited to 153.77%.
States That Prohibit Car Title Loans In 2023:
Lastly, in the remaining states (shown below), car title loans may be seen as illegal or are completely outlawed, so you may want to consider other borrowing options like a personal loan, cash advance, or payday loans(if allowed).
Alaska
Arkansas
Colorado
Connecticut
Hawaii
Indiana
Iowa
Kentucky
Maine
Maryland
Massachusetts
Montana
Nebraska
New Jersey
New York
North Carolina
North Dakota
Ohio
Pennsylvania
Rhode Island
Vermont
Washington
Washington D.C.
West Virginia
Wyoming