Car Title Loan Lenders USA now offers instant approval for title loans in Tennessee and you can be approved that same day with just a clean and clear vehicle title. We've been offering access to these loans for years, but now it's easier than ever to get approved for $2,000 or more with limited credit requirements. You can start by applying online or call us at 866-515-9866 to see your vehicle's value and get started!
Approval Requirements For Car Title Loans In Tennessee
You'll need a paid off vehicle to get approved for a title loan in Tennessee. That means the car has to be titled in your name and it must be free of any liens or cosigners. We'll need proof that you can afford the required monthly payments and that can be with pay stubs from your employer. Some lenders want to see proof that your vehicle's insured and has updated registration info.
Get started with our online application and all we need initially is your vehicle's make, model, and current mileage. Most vehicle's that are year 2010 and newer will qualify and you should have little trouble being approved if the mileage is under 100,000.  Your car will need to pass an in person inspection and this entails checking the inside and outside of your car to make sure it matches the current value.
Apply with Car Title Loan Lenders USA and we'll let you know exactly what's required for a same day loan. It should take less than 30 minutes to verify your vehicle info and ensure everything is in check with the Tennessee DMV.
Interest Rates & Fees To Expect For Tennessee Title Loans
Regarding interest rates and fees, title loans in Tennessee can vary depending on the specific lender you choose. However, most title loans come with an annual percentage rate (APR) that's well over 40% and can sometimes approach 200%. If you borrowed $1,000, you would need to pay back at least $2,000 in the first year to have any chance of repaying the loan with minimal finance charges. Some lenders may also charge additional fees for processing or prepaying your loan. Because of the high APR, title loans can often be very expensive.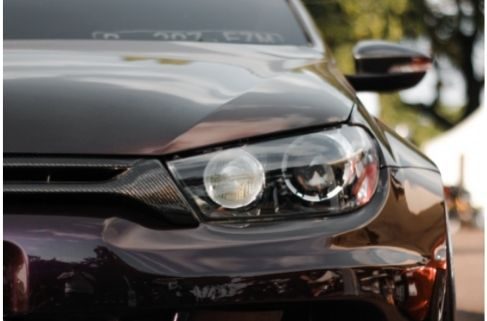 Vehicle Title Loans In TN With Poor Credit
Qualified borrowers can get vehicle title loans in Tennessee even with poor credit or no credit history! Title loan companies may perform a soft credit check when approving your application, but this won't affect your credit score and is mostly to check for serious credit issues.
While your credit history is an important factor in any lending decision, it's simply not much of a concern when you apply for a title loan. The biggest factor when underwriting a loan is your ability to repay the lender and with an online title loan, they know they have the equity in your vehicle to fall back on.
Apply Now For Car Title Loans Online
It doesn't matter what you need money for, car title loans in Tennessee can help provide you with the cash you need and there's a decent chance you'll qualify with just your vehicle's title. Anyone in Nashville or Chatanooga can apply with us online and then wrap up the inspection and sign their documents with a local lender. Best of all you can pick up your loan proceeds that same day from your neighborhood title loan provider!  Apply with Car Title Loan Lenders online or call 1-866-515-9866 to start your application!