If you require fast cash to pay for any type of financial emergency, then you may want to consider an online title loan in Tennessee. These types of loans are secured, which means you can use the equity from a vehicle or motorcycle as collateral for the borrowed money. Car title loan lenders often provide higher loan amounts and quick underwriting with limited paperwork. You can borrow up to $20,000 based on the value of your car, even if you have bad credit.
Approval Requirements For Car Title Loans In Tennessee
You'll need to meet a few general requirements to be approved for a title loan in Tennessee. The most important requirement for any title loan company is a car title. This acts as collateral for the loan and secures the title lender's interest if you default on your payments. In addition to a car title, most title loan companies will also require proof of income and residency in Tennessee. A few title loan lenders may require a copy of your car keys as security, this is often only seen with title pawn providers and most larger lenders in Nashville and Chattanooga will be fine holding the car's pink slip as collateral.
Interest Rates & Fees To Expect For Tennessee Title Loans
Regarding interest rates and fees, title loans in Tennessee can vary depending on the specific lender you choose. However, most title loans come with an annual percentage rate (APR) that's well over 40% and can sometimes approach 200%. If you borrowed $1,000, you would need to pay back $2,000 after one year - including any fees or other charges. Some lenders may also charge additional fees for processing or prepaying your loan. Because of the high APR rates and fees, title loans can often be very expensive, so it's important to shop for the best title loan company in Tennessee that meets your needs.
Service To Expect From A Local Title Loan Company In Tennessee
When you apply for an auto title loan in Tennessee, you can expect to receive fast, easy online approval and funding within a few days. Many title lenders in Tennessee offer next-day or same day funding so that you can quickly access the money when you need it most. In addition, many title loan companies also provide convenient repayment options that make paying off your title loan easy and affordable. Whether you pay back your title loan monthly or extend it over several months or years, most title lending companies will work with you to find the right payment plan that works for your budget. Overall, if you're looking for a quick and reliable way to get cash fast in Tennessee, title loans are an excellent option that can help meet your needs.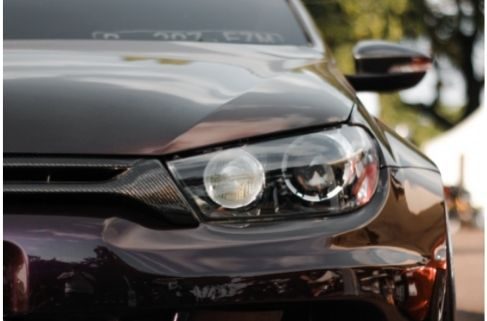 Vehicle Title Loans In TN With Poor Credit
Yes, you can get vehicle title loans in Tennessee even with poor credit or no credit history! Although title loan companies typically perform a soft credit check when approving borrowers, this does not impact your credit score. Many title lenders in Tennessee will work with borrowers regardless of their credit history. In addition, title lending companies do not require good credit to qualify for a title loan, as the title to your vehicle or motorcycle serves as collateral. So if you are looking for quick cash and have bad or no credit, applying for a title loan in Tennessee may be the right option. Most finance companies in Nashville will not run a standard credit check when you apply for online title loans in person. Expect the same with online companies if you want to give info over the phone. This is because title loans in Tennessee are secured against the title of your vehicle, not the credit report. If you want to know more about title loan financing options, use our title loan calculator or apply directly online.
Fast Funding With Auto Title Loans In Tennessee
In general, title loans in Tennessee can be processed and approved within a few hours. However, the specific time it takes to receive your title loan funding may vary depending on the title loan company you choose and the time of day you apply. For instance, if you apply for title loans on Sunday, your bank or credit union can take an extra day or two to process the ACH. Some companies in Tennessee even offer same day or next day funding so that you can get cash fast when you need it most. To get cash as quickly as possible, it may be best to apply directly with a lender near you in Tennessee. We know there are dozens of finance lenders in Nashville, but there are more in smaller cities like Clarksville that will let you start an application online and pick up the cash in person within an hour.
Apply Now For Car Title Loans Online
Whether you need money for a car repair, medical emergency, or other unexpected expense, car title loans in Tennessee can help provide you with the cash you need quickly and easily. To learn more about how to borrow up to $20,000 based on the value of your car, regardless of your credit history, contact a reputable title lender today. With fast approval and funding available within days, getting the cash you need has never been easier. So why wait? Apply with Car Title Loan Lenders USA today for favorable rates on secured title loans in Tennessee!