What To Expect With A Title Loan In Indiana
An online auto title loan is a type of secured loan in which the borrower uses their car, motorcycle or semi truck as collateral. You won't need good credit to get approved and many customers can qualify with just the equity from their vehicle. These types of loans are popular because they are quick and easy to obtain, with minimal documentation required. 
Typically, an auto title loan requires the borrower to have a clear and lien-free car title in order to qualify. In some cases, borrowers may be required to provide additional documentation such as proof of income or proof of residence in order to secure the loan. The emphasis on a paid off car title means that there's little to no emphasis on a borrower's credit history when they apply. Someone in Indiana who has poor credit should have no problem being approved for an equity loan if they have a lien free car title.
How To Apply And What's Required For An Indiana Title Loan
A lender in Indiana will ask for a vehicle that's paid off and proof that you're employed. Also, expect to show proof of residency and verification of an active checking account.
Once approved for an auto title loan, the lender will send cash to your bank account or debit card and you'll add them as a lienholder to the car's title. Everything will be fine by making on time monthly payments, but make sure not to default on the balance. If this happens, the amount still owed by you (the borrower) comes out of any equity in your vehicle after it's been legally repossessed. Remember, repossession only occurs when there's an active loan default. Check the lending regulations in Indiana and also be sure to understand what needs to happen for your car to be sold at auction.
24 Hour Processing & Underwriting For Title Loans Online
Don't deal with the stress of waiting days for a local lender to underwrite your application for a title loan! Anyone in Indianapolis can apply with Car Title Loan Lenders USA and get a same day approval for a cash loan. Besides that, we work with local companies throughout Indiana that get you instant approval!
Funding Amounts For Indiana Title Loans
Why settle for a loan amount that caps out at a few hundred dollars? Most payday loans are capped out at just that amount and it's hard to get approved with your bank. A title loan company in Indiana can get you cash for your vehicle's equity! Borrow up to $15,000 in Indianapolis and even more from certain lenders in Fort Wayne or Evansville!


Title Loans For Bad Credit
How bad is your credit history? We all know that Indiana has been dealing with some economic issues, but that doesn't mean you should be rejected for a loan because of a missed credit card payment. Instead of applying for a title loan that's based on your credit score, why not cash out equity from your vehicle with an online title loan?
Apply For A Title Loan Near Me
Would you rather see what a local lender can offer you versus applying online? That's no issue, and we can connect applicants with title loan companies in Indianapolis and other parts of the state. All you need to do is fill out our quick online application and we'll match you with a lending place that's near you and in your neighborhood!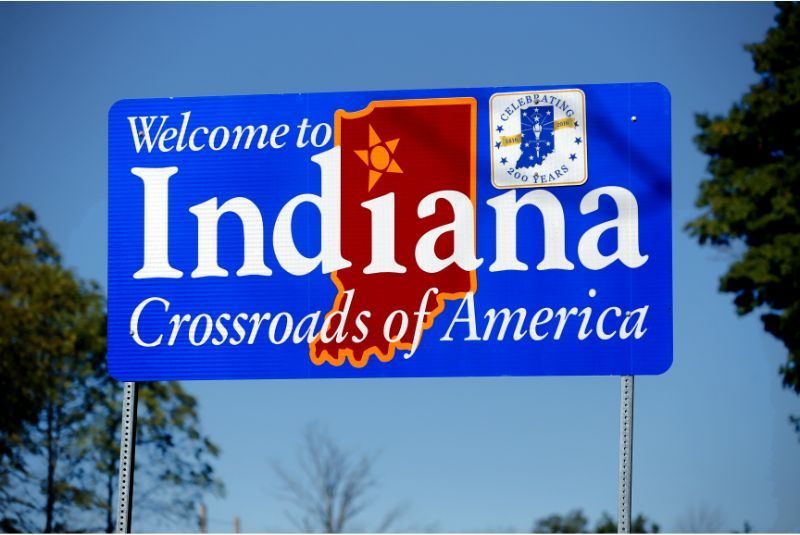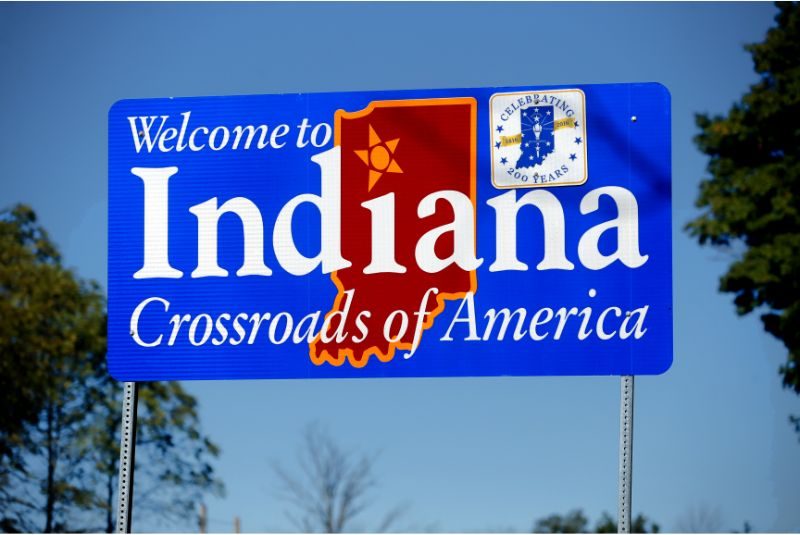 The Benefits Of Indiana Title Loans Versus Other Lending Offers
There are a number of benefits that come with taking out an auto title loan as opposed to other types of loans, such as payday or pawn loans. The first is the ease at which you can get approved for this type of loan. As mentioned previously, your credit history will be mostly irrelevant when it comes to getting approval. This means that you don't have to worry about having bad credit or not meeting specific requirements to qualify for a high-dollar secured title loan.
Another benefit that we often hear about from our customers here in Indiana is the flexibility associated with these types of loans. Because they are secured against the value of your vehicle, Indiana lenders will generally allow you to make lower monthly payments on a longer term than an unsecured lender that has no collateral to back up the money lent out.
Title Loans In No Time When You Apply Online In Indiana
The process of getting an online car title loan in Indiana is simple and convenient, and you can usually complete the entire application online. After filling out the application or giving us a call at 866-515-9866, you will simply need to submit your vehicle's information for an initial valuation. It only takes a few minutes and then we will be able to determine how much money we're able to lend against the value of your car. After that, you may need to complete a quick vehicle inspection at a local office in Indianapolis. It only takes 15 minutes for a typical inspection and some lenders will offer cash on the spot right then!
Quick Lending Estimate For An Instant Title Loan
Before you apply with us, are simply looking to see how much your car is worth or what type of terms you can expect with a typical title loan in Indiana? That's no problem as Car Title Loan Lenders USA has you covered there. You can use our interest calculator to get a quick estimate for your car. Just enter the year, make and model of your vehicle along with the mileage to get an idea on how much money you can potentially be lent against it.
Once it's time to apply then don't think that the entire process will take up too much of your precious time. Our online application is fast and only takes about 3 minutes to complete. All that you need is provide information about yourself including basic personal details like name, phone number and email address as well as information about your automobile such as the year, make and model. Apply online with Car Title Loan Lenders USA or call us at 866-515-9866!