Many of us already know a title loan can be a great way to go online and get a small, short-term loan by using your pink slip as collateral. The more value there is in the car, the more money you can request and the better terms you might receive. What, however, if you have a salvaged car title, and therefore, a salvaged pink slip? Can you get approved for a car title loan if the vehicle has this designation? In a word: Yes, but with a few distinctions.
Consider The Challenges That Come With A Salvaged Car Title
The way that any loan (be it a secured personal loan, a mortgage or a vehicle title loan) works is by using the value of the item securing it as a way to obtain funds should the borrower default. Let your mortgage go into foreclosure and the bank will sell the home. Let a vehicle title loan lapse and go unpaid and the lender will sell the car and pocket the funds. This is why, however, the salvaged vehicle title loan is a tricky endeavor. The book value on a car or truck that was once in a junk yard or considered salvage is far less than that of a vehicle that remains in lienholder or clear title status.
Most lending experts agree that salvaged vehicles can be used as collateral.  But the application and underwriting process is going to be much more stringent.  The banks and direct lenders know there is significant risk when a borrower uses this type of pink slip for online title loans.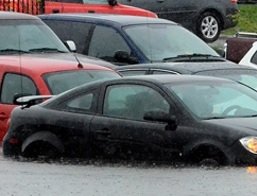 Now that is a loan on the vehicle itself, but the theory still applies when it is a loan against the title. After all, a car only gets this distinction when it is designated as a "total loss" from an insurance company. This means the vehicle has been damaged, seemingly, beyond repair.  It's been taken apart and rebuilt until it is operable again.
As the owner of a salvage title car, you may find it frustrating to look at your flawlessly rebuilt car or truck and think of it as somehow less valuable than a vehicle never before damaged. However, that is the hurdle you face if want to use it to apply with companies that offer online title loans.
Half the Value Of A Typical Car Title Loan…Is That Even Worth It?
Typically, a lender is going to extend a loan that is half that of a car with a traditional title (i.e. one that is without any liens and with value if the vehicle has to be sold). You must ask yourself if half the amount of the usual loan on your type of vehicle title will meet your needs.  Yes, you may have a strong need for fast cash that a typical personal loan cannot provide, or your credit may be shaky, and the car title loan your only option. Still, you have to consider the challenges you'll face in getting the financing and the limits of the amounts offered.  As with most financial or lending decisions you'll want to confirm the vehicle is in fact salvaged.  Check with your local Motor Vehicle Department to confirm your car meets that designation.
Consider the following factors relating to a salvage vehicle title loan:
What is the total value of the car (car, truck or even motorcycle) you are using as collateral?
What is half of that value?
What is the repayment period of the loan?
How much interest is going to apply?
Most lenders that offer title loans online will still work with consumers that have a salvaged title.  In fact many of the companies in our database of lenders will underwrite the loan if you fall into this category.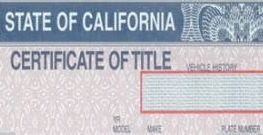 But you'll get the best deal if you know the answer to those questions. Use vehicle value resources like KBB to get a reasonable estimate of what the lender "should" offer. Typically, a salvage title vehicle loan is going to fall within the 55% and 60% range of that book's stated figures.  So, let's say you have a vehicle that the KBB shows as valued privately at around $5k. Typically, a title loan company would offer you close to that amount as a cap on the sum you could borrow. If that car is salvaged, however, the lender might extend a loan of $3k or less. They do this for that logical reason: The car is worth less in the marketplace, and if you default on the vehicle title loan, they need to have adequate collateral to cover their loss.
Don't accept the first offer extended if you are seeking a title loan. Take the time to ensure that they are a legitimate finance lender. Look into licensing information with your state and other regulatory agencies. Work with lenders that ask for proof of insurance on the vehicle.  This is often a sign of validity if the title loan company wants all bases covered before handing over the funds.