Do you know that most lenders are only licensed to offer online title loans in just a few states? You can spend hours looking for the best lender, only to find most don't provide loans in your state. Also, there are many companies that claim to offer car title loans in your state, when in fact, they only want to get your information and sell it to the highest bidder. Don't waste time searching for an online lender! Use this list to find the best title lenders in your state.
This directory of online title loan companies was last revised: Jan 12th, 2021
TMG Loan Processing: TMG is currently the highest rated title loan company on the ConsumerAffairs.com website. They work with all types of customers and will try to get you funded for a car title loan of up to 50k on the same day that you apply. You can qualify for a loan if you've paid off your vehicle & make at least $1,500 a month. Additionally, most consumers with a 1999 or newer car and/or a car with 125,000 miles or fewer should have no problem qualifying for an online loan.
Loancenter: LoanCenter is a large direct lender that's been funding title loans online for over 14 years. They have some of the best rates in the industry and cash available within 24 hours. Borrowers will need to prove employment with a minimum income of $1,500 a month or have a co-signer to help with income requirements. You can qualify for $2,000 to $40,000 and they won't check your credit. LoanCenter only funds title loans in Arizona, California, Georgia, Idaho, Missouri, New Mexico, Ohio, Texas, South Carolina and Utah.
Car Title Loans 123: This company offers online title loans in 40+ states. They claim to provide fast online approval with loan amounts up to $25,000. To qualify for a loan, an applicant must be employed and own a paid off vehicle. The vehicle typically needs to be year 2002 or newer.
TitleMax: One of the largest financial institutions and title loan companies in this industry, with locations in most states. One of the few companies that also fund vehicle title pawns on motorcycle and boat pink slips. TitleMax provides vehicle equity financing up to 10k with a clean pink slip and they don't check your credit score during the underwriting process.
LoanMart: LoanMart has offered title loans at their California location since 2002 and they're seen as the nation's leading provider of online title loans. They also have physical offices where you can apply for a personal loan. Loanmart is currently providing next business day funding.
MaxCash Title Loans: Max Cash claims to be a leader in the car title loan industry. They're known for having 24/7 customer service with one of the fastest online qualification apps around. To qualify for an auto title loan you generally need to own a paid off car that's less than 10 years old. They offer same day online title loans with amounts of up to $25,000 in all states except: Connecticut, Colorado, New Jersey, and New York.
Highway Title Loans: Highway claims to provide some of the lowest rates in the industry with funds availability in less than 24 hours. Applicants will need to prove employment with a minimum income of $1,500 a month or have a co-signer to help with income requirements. Borrow anywhere from $1,500 to $30,000 and you can still qualify for financing with bad credit. Highway provides online title loans in Arizona, California, Georgia, Missouri, Ohio, South Carolina, Texas and Utah.
American Auto Title: American has provided online funding in South Carolina for around five years. American also has a handful of physical locations in other neighboring states. They can refinance existing loan amounts to get applicants a lower interest rate or monthly payment.
745 Cash: This company seems to only offer car title loans online in the state of Tennessee. 745 Cash has been in operation for 17 years with physical locations throughout Tennessee. They're offering a discount of 50% off all fees for the rest of the year.
Premier Title Loans: Premier is a coast to coast company that claims to have some of the lowest rates in the industry. Applicants must show current employment with a minimum income of $1,300 a month, or have a co-signer to help with income requirements. Borrow anywhere from $1,500 to $30,000 and you can always qualify for financing with bad credit.
CheckSmart: CheckSmart offers quick cash loan amounts of up to $5000 in the state of Virginia. Per their website, most applications for online title loans are processed in 15 minutes or less. Borrowers are eligible to refinance in a few months. It looks like they only offer car title loans in Virginia.
Champion Title Loan: Champion allows you to apply for a title loan online or over the phone, with the goal of next business day approval and funding. They work with consumers in most states except, New York, North Carolina, Pennsylvania, and Virginia. You will need to own a vehicle with less than 120k miles to qualify.
Northeastern Lending: Northeastern is one of the largest vehicle title loan companies offering fast cash loans in a handful of East Coast states. They offer a low rate guarantee when it comes to the interest rate for your loan. Claim to have a 5 minute application process with cash in hand the same day for an online title loan of under 10k.
Car Bucks: Car Bucks Corp is a direct lender in Alabama, Delaware, Georgia, South and Massachusetts. Loan amounts start at $200 and go up to $55,000. Applicants may need to show proof of residency with a valid checking account to make sure they can repay the full loan amount. Some borrowers will need to show valid proof of vehicle ownership and income history to qualify.
Today's Financial Services: Today's Financial is now only funding car equity loans in Florida. They have been around for years and it looks like they will wire the money into your bank account. They offer a car title loan that goes from $400 to $5,000 with a 6-12 month payment plan.
Ace Cash Express Loans: Ace provides multiple personal loan services online and in retail stores throughout the country. They have a quick approval process for online title loans with next day funding and feature a 3 day risk free guarantee. Applicants can borrow up to $2,500 depending on vehicle equity and other qualifying methods.
Quick Cash Funding: Quick Cash is only funding auto title loans to consumers in California. Prospective loan amounts are based on the car's value and other underwriting methods. Loans are made in accordance with the California Department of Financial Services.
Loan4Title: Loan4Title claims to have one of the fastest application processes out there, with the ability to get cash for your vehicle within an hour. They offer online title loans for any credit type, even with a past bankruptcy. Loan4Title does not require an active bank account or direct deposit.
LoanAutoTitle: LoanAutoTitle offers vehicle title loans in most of the Central US. This company provides secured loans up to $50,000 and it's all based on the vehicle's equity. Once approved for a pink slip loan you can have cash in hand in less than 12 hours.
Fast Car Title Cash: Fast Car Title Cash provides online funding options that range between $300 and $10,000. They're licensed to fund car title loans online in California, Delaware, Texas, Ohio South Carolina and Virginia. Applicants need to make at least $1,700 a month for fast and easy approval with an online loan.
Money For Title: MFT is another company based in Los Angeles. As of 2020, they're only lending to Southern California residents. They stand out from other car title lenders as they claim to have the lowest interest rates in California. Interest rates start at 16% for their introductory offers.
One Way Online Title Loan: One Way is a direct lender in California with an active Finance Lenders Law License. Per their website they can underwrite most online title loans in 30 minutes or less. They will take care of any DMV work for you and may also work with credit union financing. One Way is advertising lending amounts for an auto equity loan of anywhere from $2,600 to $17,000.
Instant Car Cash Loans: Car Cash is a large company with over 30 store front financial institutions. They will usually let you borrow 50% of the value of your qualified vehicle. One drawback with them is that they'll install a GPS device on a car until you pay off the loan.
1st Choice Money: 1st Choice is a lender that offers a title loan with no credit check on the West Coast, especially in Utah. They offer up to $10,000 and accept most car titles as collateral assuming the car is already paid off. Loans are made in accordance with the Utah Department of Financial Services.
CashForPinkSlip: Cash For Pink Slip is a direct lender that provides fast and easy financing for a car title loan. It appears this title lender funds loans all the way down to $1,500 and go to $55,500. Amounts are based on vehicle status and ability to show proof of income. They also offer motorcycle and RV equity financing. CashForPinkSlip funds title pawn loans in Arizona, California, Georgia and Texas.
EmbassyLoans: This is a small lender that only offers online title loan services in Florida. They've been in business for over 15 years and promise the lowest annual percentage rate in the state. They let you customize the equity payoff time for most auto title loans.
Advance America: With over 1400 locations, Advance America is one of the largest payday lending and title loan companies in the US. They claim to have issues over 130 million loans over the past 20 years! Customers can expect a quick application process with cash in hand in less than one hour. Offering cash of up to $12,000 for 2005 or newer vehicles.
TFC TitleLoans: TFC has offered online title loans for well over 20 years. You'll need a 2008 or newer vehicle to qualify, and you can't be in an active bankruptcy or in the military. Loan payoff terms range from 24-36 months and applicants can expect an approval for car title loans online within an hour.
Cash1 Loans: Cash1 is a large west coast based comapny that offers online title loans, home loans and other services. They claim to go up to 210 days for a payoff term with an interest rate that goes down over time.
RA Loan: Rapid focuses almost entirely on East Coast consumers. As of 2020, they only operate in Florida and a few other East Coast locations. Looks to have an easy approval process for motorcycle, boat and auto title loans as well.
Finova Financial: Finova provides a car equity line of credit with interest rates that are lower than other online title lenders. Their offer features a 1 year payback plan, same day funding and no prepayment penalty. Your car needs to be lien free and you must show adequate comprehensive and collision car insurance. Finova offers secured loans in Arizona, California, Florida, New Mexico, South Carolina and Oregon.
Auto Pawn US: Offering loans for over 30+ years, they say they are one of the oldest providers of online title loans in the country. Unlike most companies in this directory, they offer a 30 day money back guarantee and no pre-payment penalty when you repay the loan. Auto Pawn US promises to have a quick one hour approval process with some of the lowest interest rates around.
Cash-2-U Loans: This lender promises a fast loan approval in as little as 15 minutes. Short term loan amounts start at $500 and go up to 35k depending on the equity available in your vehicle. Online loans from Cash2u are available in Alabama, Texas and Virginia.
800 Car Title Loan: They facilitate funding for a personal loan in a few select states. 1800CarTitleLoan has served borrowers for over 14 years and will lend up to $15,000 based on the quality and value of the vehicle. They'll also let you get a title loan, even if you already have one with another company.
Money Now: Money Now advertises as a credit access business that provides lending products and services. Money Now has been in business for over two decades, and they offer vehicle title loans in California, Arizona & New Mexico. Prospective borrowers must make at least $1,500 a month and have six references to qualify for a title loan.
Title Cash: Currently providing vehicle equity loans at over 400 locations, with annual percentage rates of anywhere from 36%-360%. Applicants need to submit a clean vehicle title with government issued ID and other relevant documents. They claim to offer online title loans with no credit check of $300-$10,000.
CashMax Title&Loan: CashMax is a Midwest based direct lender that serves residents of Texas and Oklahoma. They feature a pre-approval process of less than an hour with a loan amount that reach $10,000. CashMax will let you complete the application process over the phone with limited documents required.
Fast Auto & Payday Loans: They're a California based lender with a payday and online title loan service in California and other surrounding states. They provide a 100% online application process with the option to get cash in hand that same day. Fast Auto has convenient payment terms of 30 days and as long as 3 years.
Mid-West Title Loans: This lender is a Mid-West based company that offers both online title loans and in-store loans throughout 20 states. They have a pre-approval process which should not last any more than 15 minutes. Most of their clients who get an instant loan have cash in hand that same day. Will lend up to $12,000 with an average annual percentage rate that's based on your ability to repay the loan amount.
BSL Financial: BSL is a direct finance lender that's been in business since 1999. They'll let you borrow up to $25,000 depending on the car's value and estimated term loan payments. Consumers need to have a valid bank account and a car with equity of at least $3,200 to qualify. They speak Spanish and you can even get approved with a bankruptcy home loan default or self employment.
Money Tree: MoneyTree has been in business for decades as a check cashing and cash advance company. According to their website, they offer personal loans and title loans online in Colorado, Washington, Idaho, Nevada and California. Customers can make payments and pick up cash at any of their licensed branches. Their fees as broken down on their site, say a title loan costs $25 per $100 borrowed and will come due in 30 days.
TitleLoans 365: As the name of the company says, they offer title loans every day of the year throughout the greater Las Vegas area. They've been in the business of vehicle equity financing since 1997 and it looks like you can complete the application in 10-20 minutes. You can also choose payoff terms that start at 30 days.
US Auto Title: Another Nevada based lender that provides an online title loan service. US Auto Title has many options available when it comes to their monthly finance terms and rates. You can complete the application completely online, but you still need to verify your drivers license information and other documents.
Title Loan Fast: TLF is a direct lender based in the Midwest that offers online title loans in 10 states. They have a walk in locations in Iowa where you can apply and get a vehicle inspection done in person. Financing terms are based on the current blue book value. It looks like they also offer online installment loans with payment terms of 6-12 months through their tribal lending program.
Auto Money: Auto Money claims to be the most trusted leader for online title loans in the Southeast with over 100 walk-in locations (mainly in Georgia & South Carolina). Auto Money has instant approval equity financing of up to $18,000. Unlike a bank or credit union, they're known for not requiring a credit check. Applicants who qualify can expect a check or western union payment within an hour of approval.
LoanMax: LoanMax was founded in 1990 and provides funding in more than 20 states. They don't have a minimum loan amount as most payoff terms will be set as required by law. LoanMax has instant on-site approval in most states and will often only need your vehicle title and photo id.
Georgia Auto Pawn: This lender only provides car title loans in Georgia. G.A.P asks for a lien free pink slip and offers long term funding that reaches 15k for qualified vehicles. A checking account is not required and they do not report to the credit bureaus.
Title Pro Loans: They are a coast to coast lender based in Texas. Title Pro Loans is unique in that they promise same-day cash for your pink slip. This company has a quick application process that doesn't always require a vehicle inspection. They are a provide car title loans in California, South Carolina, Alabama and Texas Utah.

Affiliate Disclosure
Car Title Loan Lenders has relationships with multiple title loan companies across the country. Some of the links in this directory of lenders are affiliate links and we may earn a commission if you click on a link or end up taking out a loan with a 3rd part lender. Keep in mind, this site solely acts as a list of online title loan lenders and we don't take or sell your information. This site is a directory or "list" of lenders and not a ranking of loan companies. We don't recommend any specific lenders or services and we only list companies that we believe add value to our loyal visitors. By using these affiliate links you are supporting this website and we appreciate your trust and support.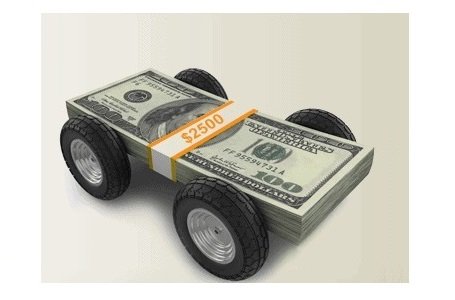 Pick A Licensed Online Title Loan Company That Fully Discloses Their Loan Process.
Car Title Loan Lenders is an Independent Information Resource. We are not a Direct Lender, Broker or Loan Servicer.
The information you obtain from our directory of lenders is not, nor is it intended to be, a substitute for personalized professional advice. All loan amounts, numbers and data points in our directory are estimates. Interest rates, loan specifics, state restrictions and lender guidelines are researched and updated often. But this information is presented for convenience only and not guaranteed to always be up to date. Always consult with your lender to get a current and updated quote based on your criteria as a prospective borrower. Comments, feedback and testimonials found on this site are not necessarily reflective of CarTitleLoanLenders.com